YumeTwins Review December 2020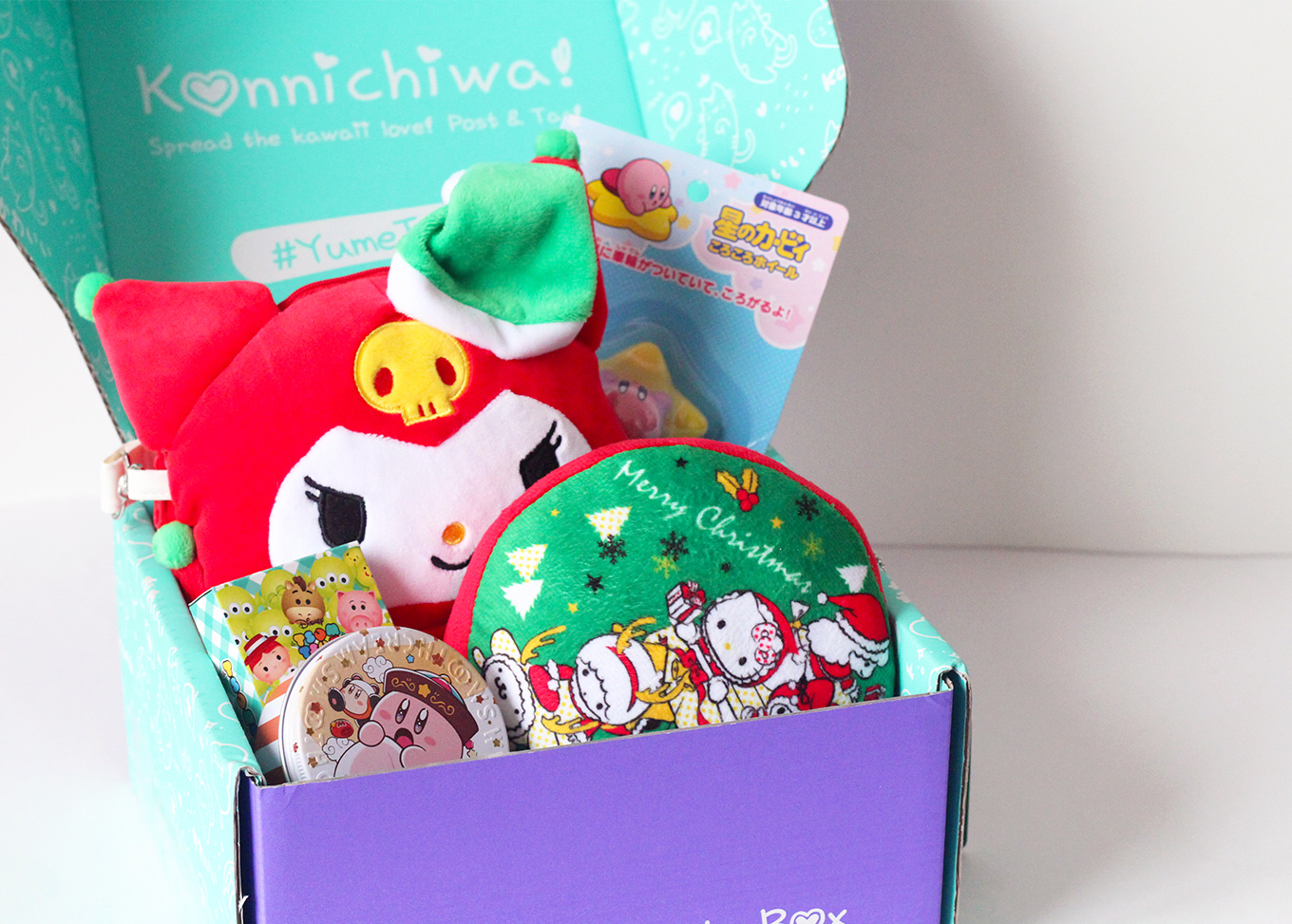 YumeTwins delivers a box full of kawaii goodies straight from Japan each month. It is the perfect subscription for anyone who likes kawaii or licensed character items from popular Japanese brands. Each box contains cute plushies and squishies, stationery, bags and pouches, accessories, or daily practical goods.
They kindly sent us this box for review.
Subscription Details
The YumeTwins subscription costs $35 per box on a monthly plan, with cost savings for longer term prepaid subscriptions. Subscriptions on 3-, 6-, and 12-month prepaid plans will cost $33.50, $32, and $31.50 per box respectively. Shipping ranges from $8.95-$10.95 per box depending on the available shipping courier for each country.
Each monthly YumeTwins box includes 5 items to give you an experience of Japanese culture through everything kawaii. Items range from plushies, toys, stationery, bags, wearable accessories, and practical goods curated around a theme.
Each YumeTwins box comes with a cute booklet that provides a brief overview of the theme and pictures and descriptions of each item. The theme this month is Christmas Wish, just in time for the holidays! The booklet also contains upcoming news, activities, details for a subscriber photo contest and prizes, and photos from the YumeTwins community.
Let's take a closer look at everything!
YumeTwins x Kuromi Exclusive Christmas Plushie
The main item of the box this month is a Kuromi plush exclusive to YumeTwins! This is not only a plushie but also a bag for all your small accessories, phone, and wallet. The bag has a zippered top and adjustable long strap that is long enough for you to throw over the shoulder. I love the super cute Christmas elf outfit that Kuromi is in!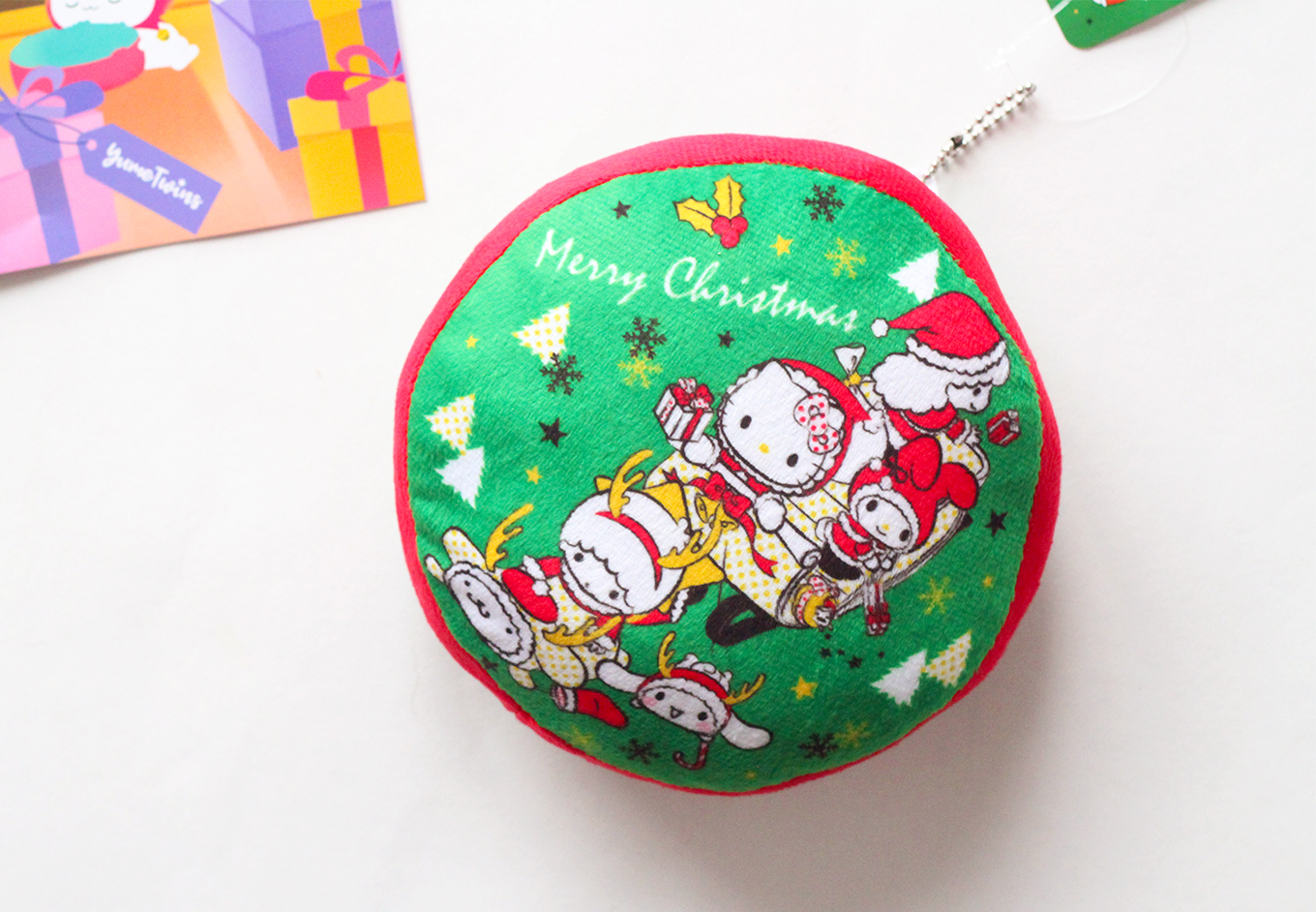 YumeTwins Exclusive Sanrio Holiday Cushion
Not just one, but two YumeTwins exclusives! That is so exciting. This cushion features six lovable Sanrio characters having a fun snowy sleigh ride. This is a small cushion perfect for the desk. It also has a loop chain and can be used as an ornament. Our tree is too small for an ornament this size, but I love having it as a festive decoration!
Kirby Moisturizing Cream
How cute is this! I have been wanting one of these creams in a character tin, and am so happy to see it in this box! This cream has a peach scent that I really enjoy. It comes in 9 different collectible designs, each featuring a famous location in Japan. I got the one that depicts Yokohama.
Kirby Shooting Star Figure
The second Kirby item is a cute figure of this Nintendo mascot on a shooting star. It is such a cute decoration for the desk or shelf!
Kawaii Disney Playing Cards
Finally we have a set of playing cards featuring Disney Tsum Tsum characters. From the booklet, it looks like there are several different designs you could get. Toy Story is one of my favorite movies, so I am happy to get this one! This is perfect to keep us entertained while staying home this holiday.
YumeTwins Review December 2020 – Final Thoughts
This is easily my favorite box from YumeTwins! It is amazing to get exclusive items this month. The Kuromi plush is so cute and such a fun accessory. I was so excited to see the cream and playing cards! Love that YumeTwins always includes items that are practical as well as cute. The items fit the Christmas theme perfectly, and I am already feeling festive after unboxing it.
Toby & Rocket – http://www.tobyandrocket.com