YumeTwins Review January 2017
YumeTwins is a monthly subscription box service from Tokyo Treat that delivers high-quality, kawaii Japanese items straight from Tokyo to your doorstep!   It centers around the "yume kawaii" culture which is a new kawaii movement recently emerged in Japan. Yume kawaii isn't just kawaii – it's a mixture of cuteness, fairytales and, importantly, a touch of darkness! They kindly sent us this box for review.
YumeTwins not only provides an amazing and colourful box sent directly from Japan full of your kawaii favourites, they also provide a great community online for their followers.  This month a photo contest has been launched to encourage YumeTwins subscribers to post a photo with themselves and their Sailor Moon doll showcasing how happy they are with this month's delivery!  I'm big on community and definitely believe online community is here to stay.
Each box features a small catalog showcasing what you received in your box as well as this months photo challenge and possible prizes.  Each item received in your box is one of multiple options.
Rilakkuma Shampoo Bottle
Why not start the New Year by transferring your favourite shampoo into this super kawaii Rilakkuma shampoo bottle.  The addition of this shampoo bottle will raise the cute factor of any bathroom in an instant.  Whether you start your day with a shower or end the day with a hot bath, this Rilakkuma shampoo bottle will bring a smile to your face!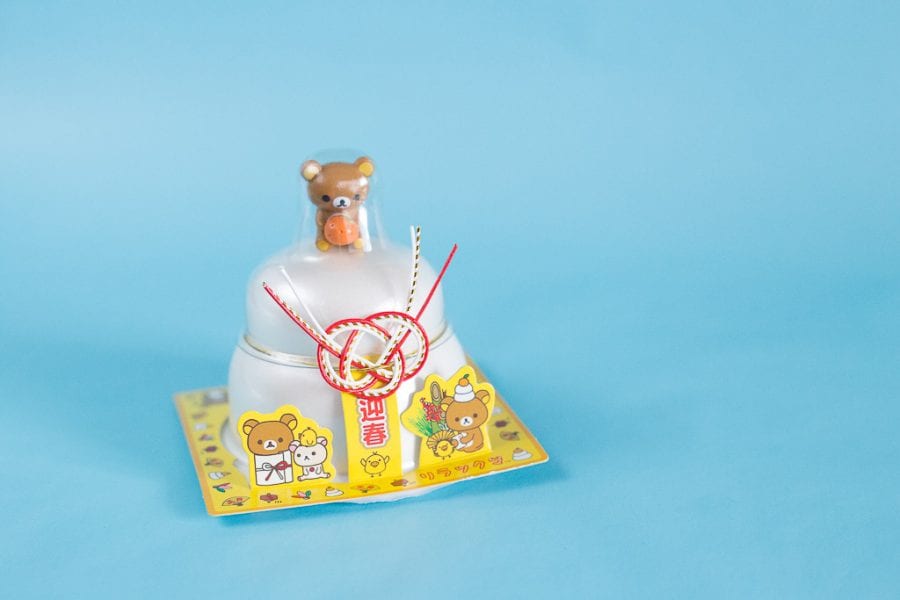 Rilakkuma New Year Mochi
Start 2017 in a kawaii Japanese style with this Rilakkuma New Year Mochi!  In Japan, there is a tradition of placing special New Year Mochi on a Shinto alter or a decorated alcove.  It's traditionally broken and eaten on the 2nd weekend of January,  Not only does this Rilakkuma New Year Mochi make an adorable ornament, it's also edible too!
Tsum Tsum Cosmetic Pouch
A New Year, new characters!  Originally released only in Japan, Tsum Tsum has now taken the world by a storm with their sheer cuteness.  This month for the first time, Tsum Tsum makes an appearance in your box in a way of a cosmetic pouch.  Worry not, these cute cosmetic pouches are Japan licensed item so you won't find it anywhere else!
Sailor Moon Plushie
Each month a plushie is provided from a popular anime.  This month, due to high demand one of five Sailor Moon collectible dolls has been included.  Get your Sailor Moon plushie ready for their close up and selfie, as this is the key star in winning this months challenge and selfie contest!  Get involved in that community.
Sanrio Cozy  Socks
Keep your feet warm and cozy with these adorable Sanrio socks. Whether you wear these outside to brave the cold weather or at night to keep your toes cozy in bed, the cute designs are sure to keep you smiling.
YumeTwins January 2017 Final Thoughts
YumeTwins does such a great job of satisfying that Tokyo craving without the expensive plane ticket!  This box is a must for anyone obsessed with Japanese culture and is looking for their quick fix on it.
-Shonah