YumeTwins Review June 2019
YumeTwins is a monthly subscription box filled with kawaii goodies sourced directly from Japan!  Each month you'll receive 6-8 fun items ranging from plushies, household supplies, stationary, and other cute items that you can incorporate into your day-to-day lives. Each month's box costs $35 with free international shipping. They kindly sent me the June box for review.
Box Details: Receive 6-8 kawaii items including plushies, stationary, wearables & accessories, household items & decor, toys and so much more. YumeTwins curates high quality, trendy items to give you the full Japanese kawaii culture and experience. They're all sourced from Japan, too!
YumeTwins Packages:
Monthly Plan: $35
3 Months Prepaid Plan: $100.50 ($33.50 per box)
6 Months Prepaid Plan: $192 ($32 per box)
12 Months Prepaid Plan: $378 ($31.50 per box)
Shipping: Free Worldwide Delivery
Here's a closer look at the items I received this month….
June's Theme – Party Animal
Included in every YumeTwins box is a mini magazine that gives you in-depth details of each item in the box, upcoming news, and mini activities! If you are a subscriber, don't forget to scan your box in to earn points with their new rewards program!
Moving Bunny Ears Hat
How adorable is this furry hat?! It features bunny ears and two paws that control the movement of the ears. Simply squeeze the paws and the ears will magically lift! Subscribers will receive either the pink or white version.
Sumikko Gurashi Coaster
YES! I've been waiting for YumeTwins to send a cute coaster and this month, they sent one of four Sumikko Gurashi characters. These are made of a cork material that easily absorb any water or condensation. It definitely brightens up any desk or table!
Glitter Character Keychain
Subscribers will receive a glitter keychain featuring a character from Sanrio, Sumikko Gurashi, Doraemon, or Crayon Shinchan. I received a Cinnamon Roll (a Sanrio character), which came with a clear body and movable iridescent star-shaped glitter in the body.
Sparkly Kawaii Bowl
The Sparkly Kawaii Bowl comes in 6 possible varieties featuring characters like Hello Kitty, My Melody, Sumikko Gurashi, and Doraemon. Each bowl comes with a translucent faceted design that sparkles in the light! This kawaii bowl can be used to serve snacks, or as a trinket dish.
Sanrio Letter Set
The Sanrio Letter Set comes in 7 possible designs, and I received a super cute one featuring the Sanrio characters in a bakery. Each set comes with 12 letter sheets, 6 decorated envelopes and a mini sheet of 6 sticker seals.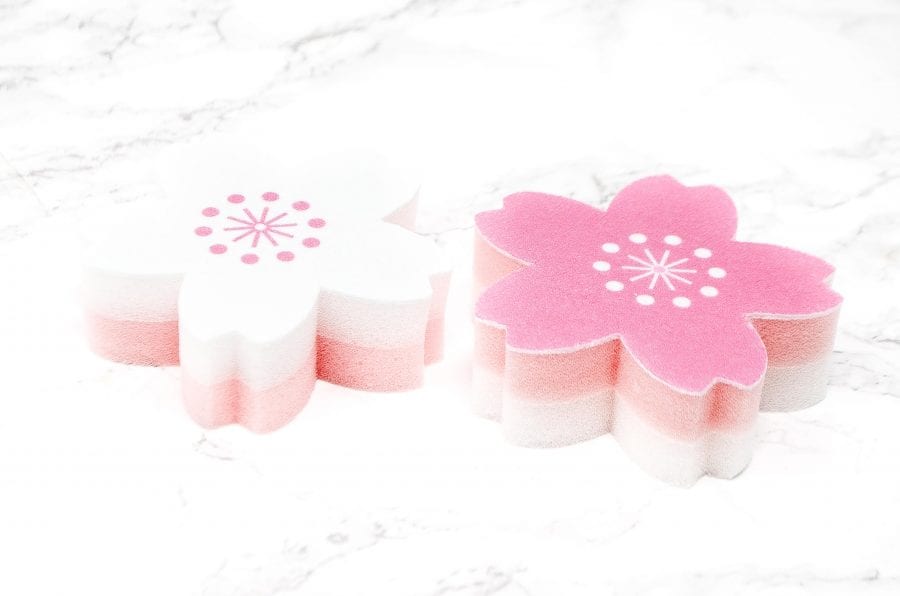 Sakura Kitchen Set
The Sakura Kitchen Set comes with 2 cherry blossom shaped dish sponges and a sakura container to store snacks or leftovers. The sponges comes with two foam layers, which helps lather up dish soap easily. But unfortunately, the sakura container was missing from my box!
YumeTwins June 2019 Review – Final Thoughts
Even though I was missing the sakura container from the kitchen set, this month's YumeTwins box was still a major hit! It might be one of my favorite boxes to date. This month included a diverse mixture of items including several household items, accessories, and stationary items. I love receiving cute and functional household items the most and my favorite items this month include the Sumikko Gurashi Coaster, the Bunny Ears Hat (of course), and the Sparkly Kawaii Bowl.
Mary Vu – http://thepointofvu.blogspot.com