YumeTwins Review March 2019
YumeTwins is a monthly subscription box filled with Kawaii goodies sourced directly from Japan! Each month you'll receive 6-8 fun items ranging from plushies, household supplies, stationery, and other cute items that you can incorporate into your day-to-day lives. Each month's box costs $35 with free international shipping! They kindly sent me the March box for review.
Box Details: Receive 6-8 kawaii items including plushies, stationary, wearables & accessories, household items & decor, toys and so much more. YumeTwins curates high quality, trendy items to give you the full Japanese kawaii culture and experience. They're all sourced from Japan, too!
YumeTwins Packages:
Monthly Plan: $35
3 Months Prepaid Plan: $100.50 ($33.50 per box)
6 Months Prepaid Plan: $192 ($32 per box)
12 Months Prepaid Plan: $378 ($31.50 per box)
Shipping: Free Worldwide Delivery
Here's a closer look at the items I received this month….
March's Theme – Spring Companions
This month's box theme is Spring Companions! Now that it's officially Spring, YumeTwins included items to help you celebrate the warm temperatures and sunny skies. In this box, you'll find soft pastels as well as vivid Spring colors that'll help brighten your day.
Included in every YumeTwins box is a mini magazine that gives you in-depth details of each item in the box, upcoming news, and mini activities! If you are a subscriber, don't forget to scan your box in to earn points with their new rewards program!
Disney Dreamy Plushie
To help celebrate Spring, YumeTwins included a brightly colored pastel plushie featuring several of your favorite Disney characters. Subscribers will receive Minnie Mouse, Miss Bunny (Bambi), Dumbo, or Marie (Aristocats). I received Dumbo, which came in a bright blue hue with an adorable mini yellow hat! Each plushie is 23cm big and super soft. They're perfect for cuddling up with!
Cute Tumbler Set
I was so excited to see an entire tumbler set included this month! Each tumbler set comes with 3 sturdy plastic cups, 3 colorful lids, and 3 straws. These are perfect to use outside during a picnic! The tumbler set comes in two possible designs: Rilakkuma or Splatoon. Rilakkuma comes with pastel hues while the Splatoon design is much more vibrant, bold, and colorful.
Animal Face Pouch
Another plushie item this month is the Animal Face Pouch! However, this one can be used as a pouch. It comes with zipper that reveals a hidden polka-dot compartment inside the cute animal face. There's also a strap you could use to attach this to your purse or bookbag. It's the perfect size to use as a coin purse, or to carry around small items like bobby pins, lip balm, and etc. There are 7 possible cat, dog, and bear designs that you could receive.
Kawaii Key Holder
The Kawaii Key Holder is an easy and cute solution to losing your keys inside your bag. Each key holder comes with a key ring and 3 assorted clips you can use to easily attach your keys. It also comes with a clip to attach to your bag or pocket for easy retrieval. This will help eliminate your keys getting lost in your bag! There are several possible designs featuring Sumikko Gurashi, Gudetama, Rilakkuma, or Korilakkuma.
Disney Highlighter Pen
The Disney Highlighter Pen is a double-sided highlighter featuring two vibrant hues. There are 5 possible Disney designs, and I received the Donald and Daisy variety. Mine comes with a cute print of the characters on the main white body, while the two ends feature a pink and a purple fluorescent highlighter.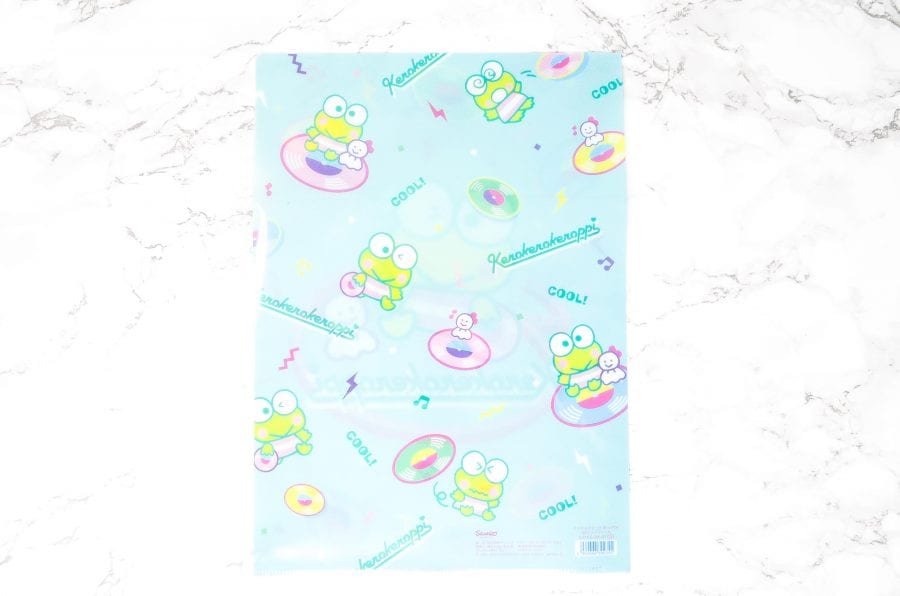 Cutesy Organizer File
The last item this month is a stationery must-have: an organizer file! Whether you need to keep track of important documents, paperwork, receipts, and etc., this Cutesy Organizer File will be sure to brighten up the look of your office/room! There are tons of cute possible designs to receive, and I received the adorable Sanrio character of Keroppi. This brings back major memories of my childhood, since I would buy anything with Keroppi on it!
YumeTwins March 2019 Review – Final Thoughts
YumeTwins did a decent job with the selection of items this month. I absolutely loved the inclusion of pastel items and everything was both Kawaii AND functional which is amazing. I really especially enjoyed the Cute Tumbler Set, but I wish we could get the option to choose our own designs.
Nonetheless, the rest of the items were great. My favorite items this month is the Kawaii Key Holder. Not only does it spruce up your keys with an adorable Gudetama print, but it's also very handy to have all your keys in one easy-to-reach place.
Mary Vu – http://thepointofvu.blogspot.com