YumeTwins Review March 2022
YumeTwins is a Japanese subscription full of kawaii or licensed character items from popular brands. Each box will contain cute plushies and squishies, stationery, bags and pouches, accessories, or daily practical goods straight from Japan.
They kindly sent us this box for review.
Subscription Details
The YumeTwins subscription costs $37.50 per box on a monthly plan. There will still be cost savings for longer term prepaid subscriptions. Subscriptions on 3-, 6-, and 12-month prepaid plans will cost $35.50, $33.50, and $32.50 per box respectively. Shipping cost varies depending on the available shipping courier for each country.
Each monthly box will still include 5-7 items to give you an experience of Japanese culture through everything kawaii. The box promises to include stationery, household and lifestyle goods, and character items. YumeTwins will also include YumeTwins Originals (these will be items designed by the YumeTwins team) and YumeTwins exclusive collaborations with brands like Sanrio to the subscription. They will also be featuring single brand or character boxes.
This month, YumeTwins is using the cherry blossom or 'sakura' theme to bring a little cuteness into your morning routine. Schedules and routines are very important in Japanese culture, and this month's box has items that fit this theme, while incorporating cherry blossom elements to remind us to sit down and see the beauty around us even during busy times. I think this is such an important reminder! It is all too easy to get caught up in the daily hustle without stopping to appreciate the little things around us.
YumeTwins Exclusive Cardcaptor Sakura Tumbler
This adorable tumbler featuring Cardcaptor Sakura and her mentor Cerberus reminds us to stay hydrated while on the go. This tumbler is leak-proof and good for both hot or cold drinks.
The accompanying booklet has an article all about Cardcaptor Sakura for those unfamiliar with the franchise.
Milk Carton Planner Sticky Notes
This adorable sticky note pad in the shape of a milk carton is perfect for use in a planner or journal. It has sections for goals, a to-do list, notes, and schedule.
Japanese Pattern Quill Pen
To go with the note pad is a gorgeous feather quill pen. Using this allows me to feel all fancy pretending I am writing with an old-fashioned quill and ink haha.
Kawaii Character Alarm Clock
I have not had an alarm clock like this since my high school days! This brings me back, complete with memories of dreading the ring of the alarm telling me to get out of bed and to school LOL.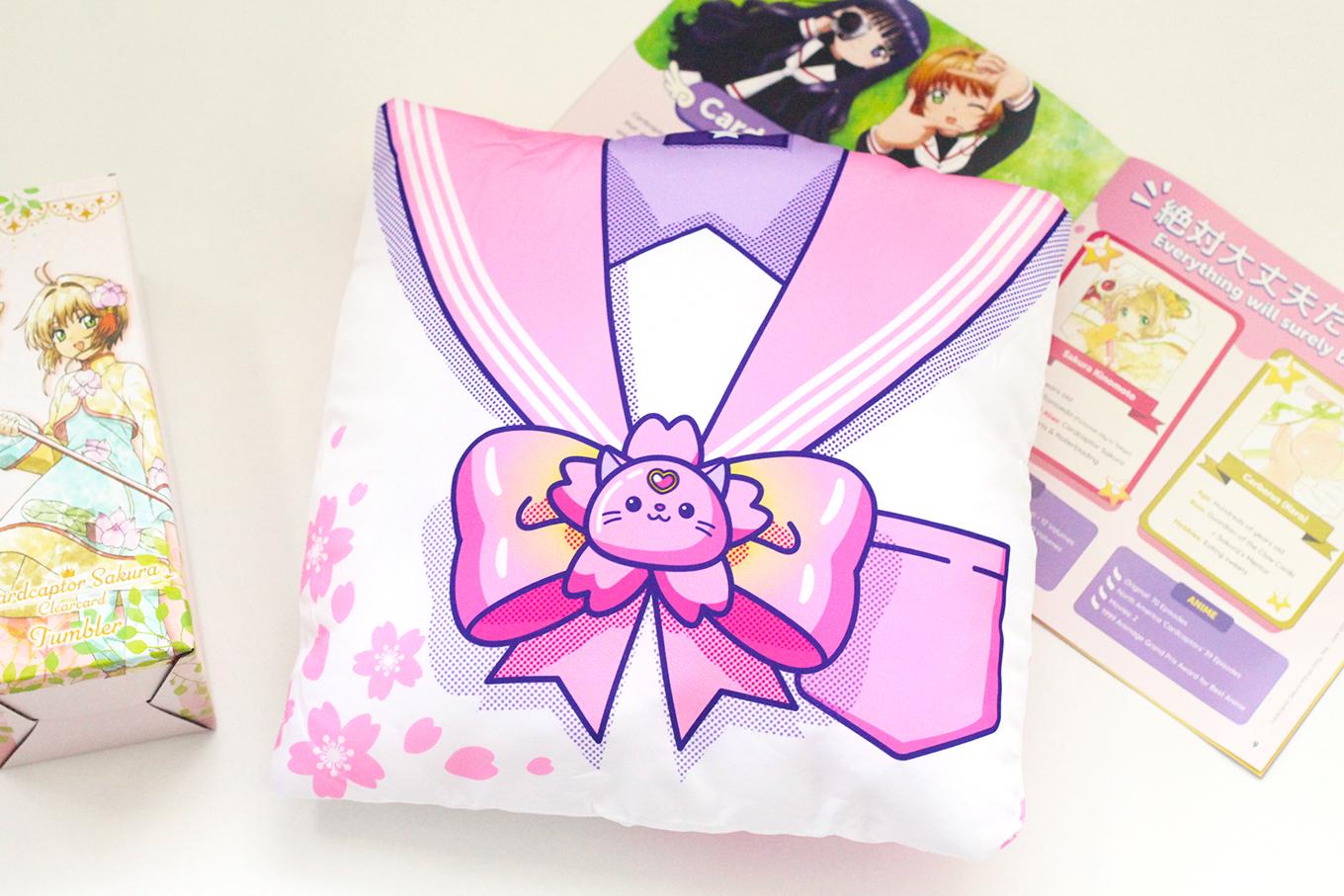 YumeTwins Original Nyan Nyan Sailor Suit Cushion
This pillow makes for a cute accent on the couch that can be used for a quick nap. My dog hogs this pillow all day and will tell you that this pillow is puppy-approved.
YumeTwins Review March 2022 – Final Thoughts
I wasn't too sure when I saw the theme, but I can see now how everything fits into it! As usual, everything is super adorable. The notepad and pen appeal to my obsession with paper planners, and are not surprisingly my favorite items in the entire box. For anyone that loves kawaii character items, this box is definitely worth a try.
Toby & Rocket – http://www.tobyandrocket.com