YumeTwins Review September 2019
YumeTwins is a monthly subscription box filled with kawaii goodies sourced directly from Japan! Each month you'll receive 6-8 fun items ranging from plushies, household supplies, stationary, and other cute items that you can incorporate into your day-to-day lives. Each month's box costs $35 with free international shipping. They kindly sent me the September box for review.
Box Details: Receive 6-8 kawaii items including plushies, stationary, wearables & accessories, household items & decor, toys and so much more. YumeTwins curates high quality, trendy items to give you the full Japanese kawaii culture and experience. They're all sourced from Japan, too!
YumeTwins Packages:
Monthly Plan: $35
3 Months Prepaid Plan: $100.50 ($33.50 per box)
6 Months Prepaid Plan: $192 ($32 per box)
12 Months Prepaid Plan: $378 ($31.50 per box)
Shipping: Free Worldwide Delivery
Here's a closer look at the items I received this month….
September's Theme – Weekend Getaway
Included in every YumeTwins box is a mini magazine that gives you in-depth details of each item in the box, upcoming news, and mini activities! If you are a subscriber, don't forget to scan your box in to earn points with their rewards program!
Sumikko Gurashi Plushie Bag
How cute is this bag?! It doubles as a stuffed animal or a mini bag with a detachable shoulder strap. There's a zipper along the bottom leading to a compartment to hold your belongings. I probably wouldn't wear this out, but I'm sure my niece would love it!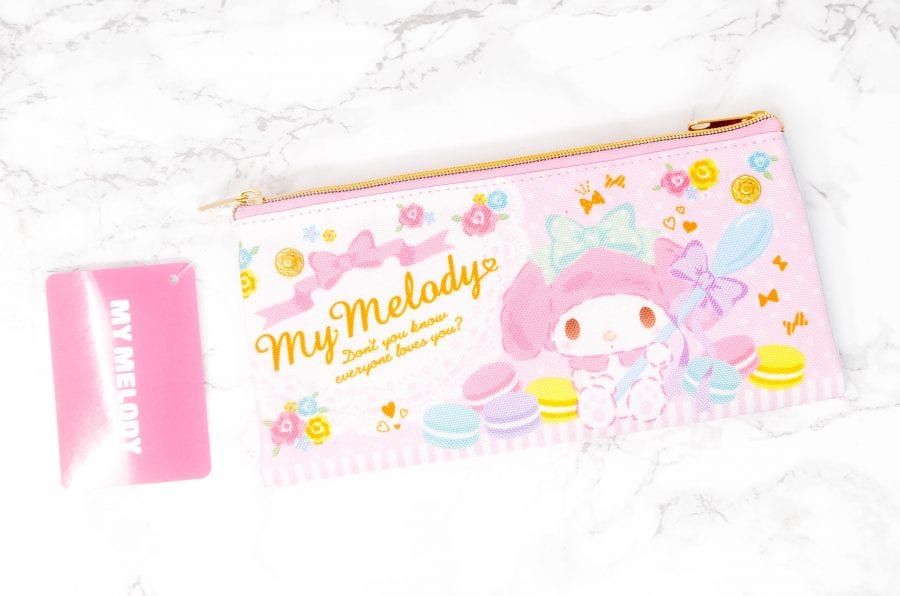 Kawaii Character Reversible Pouch
Subscribers will receive one of eight designs featuring either My Melody, Sumikko Gurashi, Rilakkuma, Hello Kitty, Doraemon, Little Twin Stars, or more! The pouch is double ended with two zipper closures. It's perfect for carrying pencils, makeup, toiletries, headphone/charger cords and cables!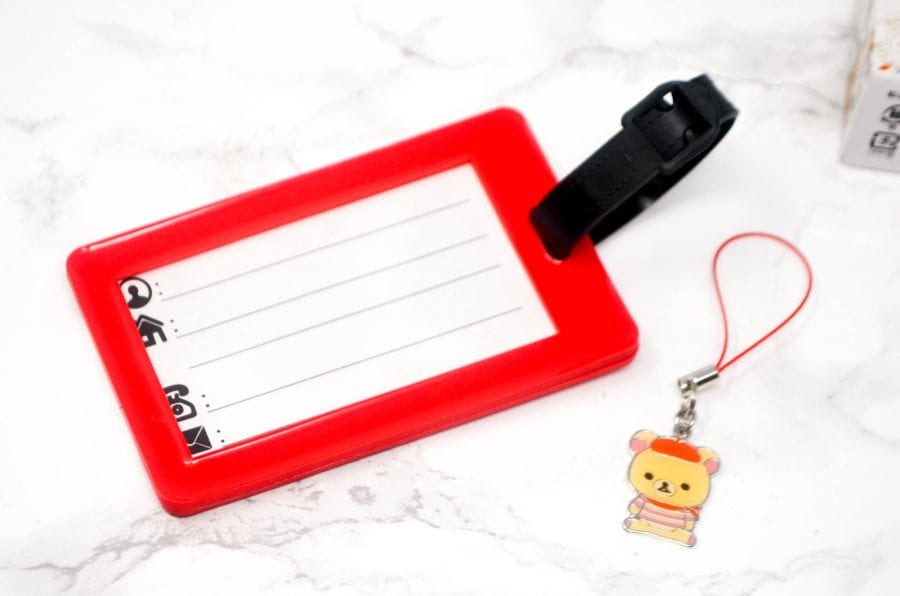 Shiba Luggage Tag
I've been starting to travel more via airplane, so I'm so glad to see this Shiba Luggage Tag this month! There are three different designs available with each featuring an adorable Shiba Inu dog. The luggage tag also comes with an information card for you to write down your information in case it gets lost.
Rilakkuma Bonjour Hanger
The Rilakkuma Bonjour Hanger comes in a mystery/surprise box, where you don't know which design you'll get until you open it. Each design features a fun French theme with either Rilakkuma, Korilakkuma, or Kiiroitori. This little trinket comes with an attached loop for you to attach to your keychain, zipper, or even hang it onto your phone case.
Sanrio Travel Bottle Set
Subscribers will receive either a set of 2 matching Hello Kitty or My Melody travel bottles. Each bottle can carry 30ml worth of liquids, so fill it up with shampoo, body wash, lotion, or etc. Sadly, I only received one bottle in my box!
YumeTwins September 2019 Review – Final Thoughts
I loved the box theme of Weekend Getaway this month, since I usually travel a lot to visit my sister or my boyfriend. YumeTwins curated this box pretty well to include items to make traveling a little bit easier, like a luggage tag, travel bottles, and a pouch to hold small belongings (perfect for holding toiletries or headphones/chargers for the trip)! I can't wait for my next trip to kawaii-ify my luggage!
Mary Vu – http://thepointofvu.blogspot.com