YumeTwins Review September 2021
YumeTwins is a Japanese subscription full of kawaii or licensed character items from popular brands. Each box will contain cute plushies and squishies, stationery, bags and pouches, accessories, or daily practical goods straight from Japan.
They kindly sent us this box for review.
Subscription Details
The YumeTwins subscription costs $35 per box on a monthly plan, with cost savings for longer term prepaid subscriptions. Subscriptions on 3-, 6-, and 12-month prepaid plans will cost $33.50, $32, and $31.50 per box respectively. Shipping cost varies depending on the available shipping courier for each country.
Each monthly box includes 5 items to give you an experience of Japanese culture through everything kawaii. Items range from plushies, toys, stationery, bags, wearable accessories, and practical goods curated around a theme.
This month's YumeTwins theme is "Study Break", just in time for back to school!
Each YumeTwins box includes an information booklet with really cute illustrations. The booklet provides a brief overview of the theme, along with pictures and descriptions of each item. It also contains articles related to the month's theme, details for a subscriber photo contest and prizes, and photos from the YumeTwins community.
The article this month gives us helpful tips on how to take effective study breaks. I am no longer in school, but these tips are also so handy for my day to day work too.
Let's take a closer look at everything in the box!
Sanrio Pillow-Soft Plushie
As soon as I opened the box, this adorable Cinnamoroll plushie popped out right away. I love how soft and squishy it is! It can function as a small pillow or as a huggable buddy while you study or are taking a break.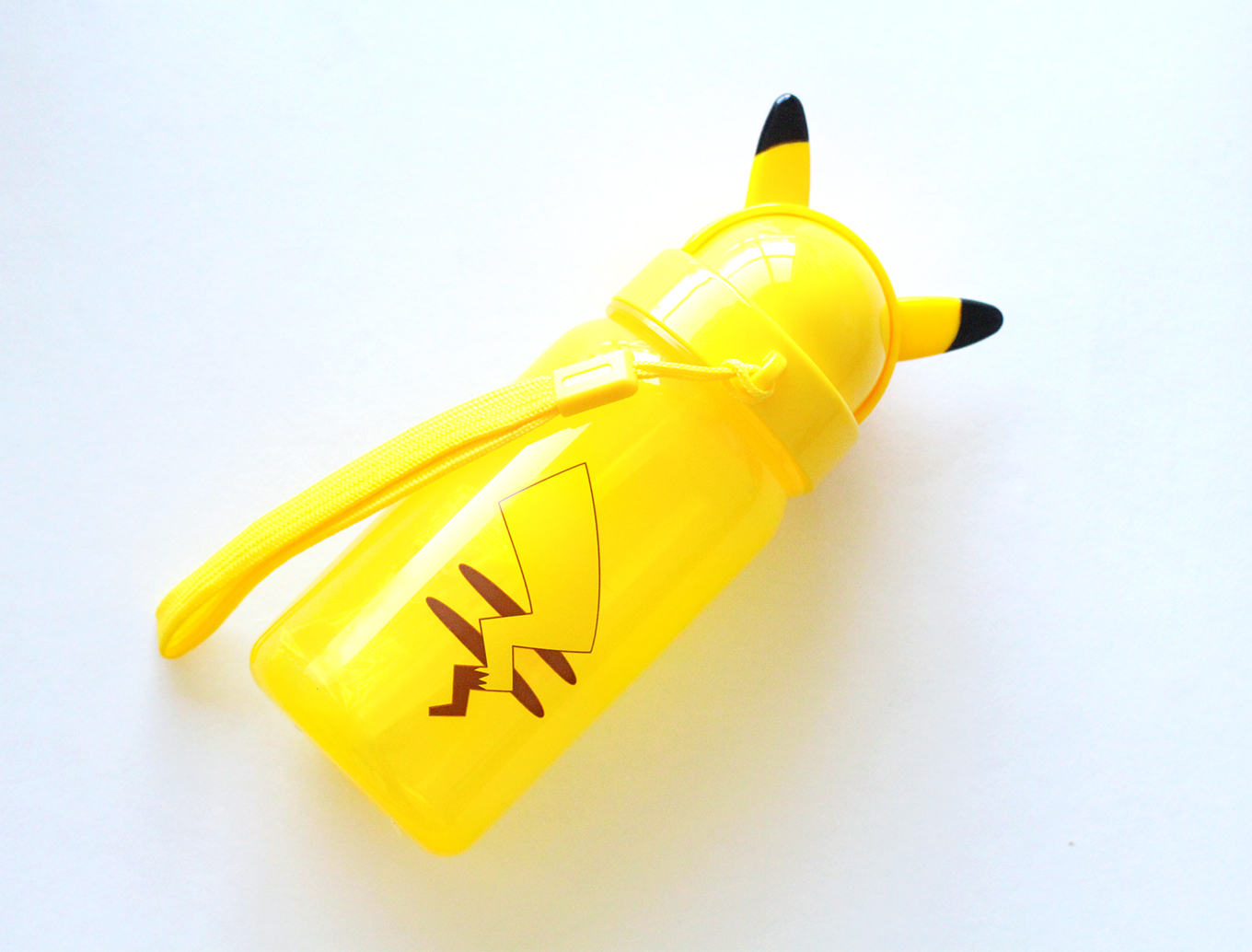 Pikachu Flip & Sip Bottle
This Pikachu bottle is perfect for holding your favorite cold drink when studying. The top flips open to reveal a built-in straw. There is a strap attached for easy carrying.
Harajuku Style Ring Watch
Next we have a couple of cute accessories. The first is a watch featuring the Amuse bunny that is designed to be worn as a ring. The band is stretchable to fit any size finger.
Pokemon Glitter Hair Bands
Aren't these adorable? I love Snorlax, and cannot get over just how happy he looks here.
Flower Pen
This flower pen just brightens up any work or study area!
Bandai DIY Erasers
The most intriguing item in the box is this set of DIY erasers. The instructions on how to assemble them are included in the booklet. Basically, you arrange the little eraser pieces in the provided mold, heat them up in the microwave, and ta-daaa, you get a cute little eraser! I had so much fun assembling them, but have to say, they are super fiddly to line up in the mold. Using a tweezer is highly recommended.
YumeTwins Review September 2021 – Final Thoughts
Isn't this such a great selection of goodies? I love that the items ranged from a study buddy, cute stationery, to cute accessories for back-to-school. My favorite item is no doubt the Cinnamoroll plushie (it is now my couch buddy, and I have to try so hard to keep my dog away from him, hah). The DIY erasers are so unique, and I had to much fun putting them together. If you are someone who loves cute Japanese character merch like this, then YumeTwins is highly recommended.
Toby & Rocket – http://www.tobyandrocket.com