Acre75 Gathered FULL Spoilers Fall 2022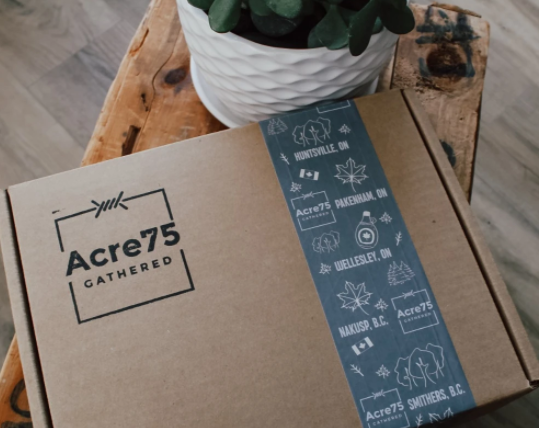 Acre75 Gathered is a proudly Canadian seasonal subscription box curated by online store Acre75.ca. Boxes will be a surprise each season and filled with high quality products all locally made in small Canadian towns.
---
Fall Acre75 Gathered Box Reveal! 
⁠
I've had a couple favourite boxes, but this one tops them all and I am so excited to finally share it with you! This box looks, tastes and feels like autumn. A little bit of pumpkin, a little bit of caramel, a little bit of spice and whole lot of cozy. Our subscribers have received their boxes and one-time purchase boxes are now available! 
⁠
Here are the seven (+1) items that we gathered in the Fall 2022 Box: ⁠
Hand Woven Hot Plate – Made by @wovenhandmade in Collingwood, ON⁠
Fall Fair 100% GOTS Organic Tea Towel – Designed by @yourgreenkitchen in Nakusp, BC⁠
⁠Potato Pizzazz Garlic Mashed Potato Seasoning – Made by @preservecompany in New Glasgow, PE⁠
Pumpkin Spice Coffee – Made by @badencoffee in Baden, ON⁠
Oh My Gourd Soap – Made by @botany_barn_canada in Kincardine, ON⁠
Caramel Popcorn – Made by @thelittleprincecinema in Stratford, ON⁠
Thankful Wooden Sign – Made by @cedarmountainstudios on Salt Spring Island, BC⁠
We also have a special bonus feature in the Fall Box! An introductory brochure from @thelionstooth in Milverton, ON with an exclusive discount code for their full year Herbal Course.⁠
---
What You Get: Each Acre75 Gathered box will contain at least 5 high-quality and practical products, all handcrafted in small batches in small Canadian towns [pop. less than 30K]. These products range from home goods, to bath and body products to gourmet food items and more! They hand select every product featured in the boxes with careful consideration as to how subscribers will use and interact with these items every single day.
-AYOB