Acre75 Gathered Full Spoilers Spring 2022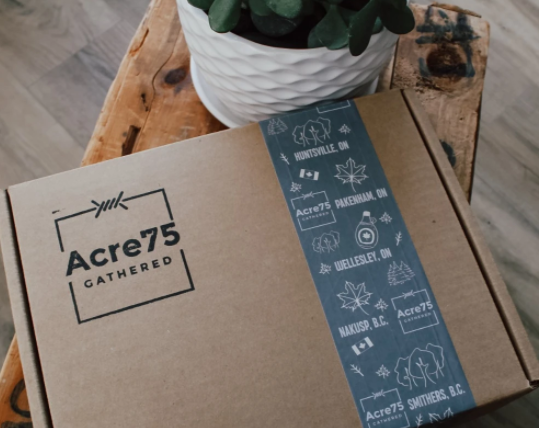 Acre75 Gathered is a proudly Canadian seasonal subscription box curated by online store Acre75.ca. Boxes will be a surprise each season and filled with high quality products all locally made in small Canadian towns.
---
Spring 2022 Acre75 Gathered Box Reveal!⁠
⁠
I am so excited to (finally!) share the Spring 2022 Acre75 Gathered Box with all of you! This box was packed full of springtime spa essentials and delicious snacks, perfect for a small town staycation! It supported 8 small town businesses and their communities. ⁠
⁠
Here's what we gathered:⁠
Organic Popping Corn, grown by @unclebobspoppingcorn in Walsingham, ON⁠
Cinnamon Sugar Popcorn Seasoning, made by @provisions_food_company_ in Beamsville, ON⁠
French Onion Dip Mix, made by @muskokabrandgourmet in Huntsville, ON⁠
Lazy Lavender Canadian Bath Soak, made by @saltwest in Sooke, BC⁠
Scrunchie, made by @simpleigh_style in Mildmay, ON⁠
Full Bloom Whipped Soap Sugar Scrub, made by @botanicalpropaganda in St. Jacob's, ON⁠
Set of Blank Floral Cards, designed by @loftdesignscanada in Fort Saskatchewan, AB⁠
Bee-Pollinator Wildflower Meadow Mix, packaged by @madebybees.ca in Brockville, ON⁠⁠
---
What You Get: Each Acre75 Gathered box will contain at least 5 high-quality and practical products, all handcrafted in small batches in small Canadian towns [pop. less than 30K]. These products range from home goods, to bath and body products to gourmet food items and more! They hand select every product featured in the boxes with careful consideration as to how subscribers will use and interact with these items every single day.
-AYOB