Acre75 Gathered FULL Spoilers Spring 2023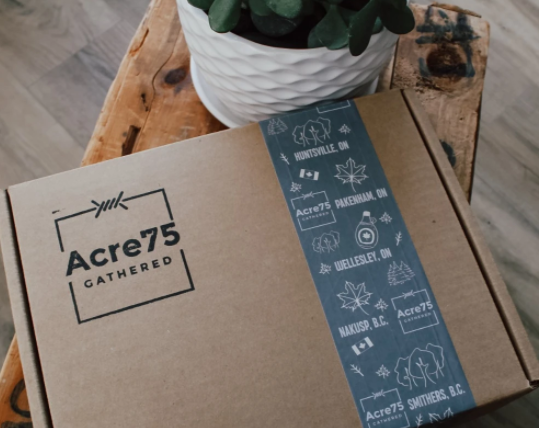 Acre75 Gathered is a proudly Canadian seasonal subscription box curated by online store Acre75.ca. Boxes will be a surprise each season and filled with high quality products all locally made in small Canadian towns.
---
Here is a look at all of the items in the Acre75 Spring 2023 box…
Our Spring 2023 Acre75 Gathered Box Reveal! 
⁠
Eight spring cleanse themed items gathered together in one box of small town love. Every single one of these items was proudly made in a small town in Canada! 
⁠
Here's what we gathered for you this season: ⁠
⁠
• Wool Sponges, 100% proudly grown, milled and made in Ontario. Made by @revolutionwoolco in Wallenstein, ON⁠
⁠
• Siwk|Spring Key Chain, made by @rosewolfcreations on Panmure Island (Kwesoqamkiaq), PE⁠
⁠
• Coconut + White Clay Mask, made by @apt6.skinco in Stratford, ON⁠
⁠
• Almond Blossom Dish Soap, made by @jesuispure in Saint-Alexandre-de-Kamouraska, QC⁠
⁠
• Smoked Salt Toffee Bark, made by @rockcoast in Saanichton, BC⁠
⁠
• Sweet Field Notepad, made by @lindenpaperco in Port Moody, BC⁠
⁠
• Wild@Heart Tea, made by @wildcdntea in Eganville, ON⁠
⁠
• Vanilla Bath Bomb, made by @pureglownatural in Goderich, ON⁠
---
What You Get: Each Acre75 Gathered box will contain at least 5 high-quality and practical products, all handcrafted in small batches in small Canadian towns [pop. less than 30K]. These products range from home goods, to bath and body products to gourmet food items and more! They hand select every product featured in the boxes with careful consideration as to how subscribers will use and interact with these items every single day.
-AYOB