Authentic Books Spoiler February 2021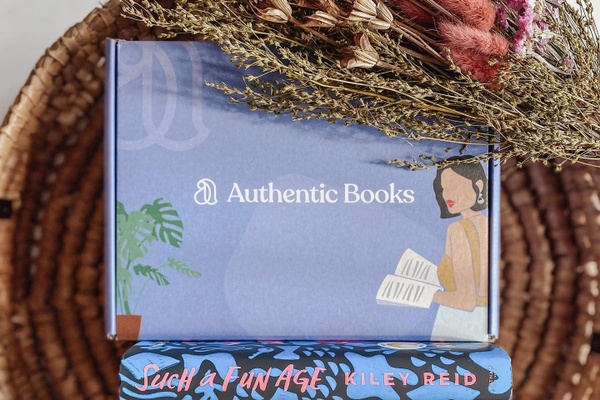 Authentic Books is a monthly subscription box service that brings together self care with an immersive book experience.
---
Here is a peek at the book options in the February 2021 Authentic Books box:
February Books! 
Both books will come with EXCLUSIVE AUTHOR'S NOTES! We have LIMITED SIGNED COPIES available…so get yours today•
Good Neighbors by Sarah Langhan (@sarahlanghan @atriabooks)
– Genre: thriller / suspense
– Celeste Ng's enthralling dissection of suburbia meets Shirley Jackson's creeping dread in this propulsive literary noir, when a sudden tragedy exposes the depths of deception and damage in a Long Island suburb—pitting neighbor against neighbor and putting one family in terrible danger.
OR
The Kindest Lie by Nancy Johnson (@nancyjauthor @williammorrow)
– Genre: General Fiction / Contemporary
– It's 2008, and the rise of Barack Obama ushers in a new kind of hope. In Chicago, Ruth Tuttle, an Ivy-League educated black engineer, is married to a kind and successful man. He's eager to start a family, but Ruth is uncertain. She has never gotten over the baby she gave birth to—and abandoned—when she was a teenager. She had promised her family she'd never look back, but Ruth knows that to move forward, she must make peace with the past.
---
What You Get: Authentic Book subscribers have 3 options to choose from….
Mini Experience – A great starter membership that includes…..
Custom bookmark
Monthly booklet (discussion questions, book related recipes, interactive quizzes, and more)
Sight: Pick from two newly released hardcover books (or be surprised!)
Smell: Hand poured artisan candle
Sound: Custom music playlist
Heart: 5% of your membership will be donated to the Malala Fund
Full Experience – Everything in the Mini Experience plus….
Taste: Choice of tea or cocktail
Touch: Artisan made beauty/self-care item
Premium Experience – Everything in the mini experience plus….
2 Taste items: Choice of tea or cocktail AND chocolate
2 Touch items: Artisan made beauty/self-care items
-AYOB