Authentic Books Spoiler January 2021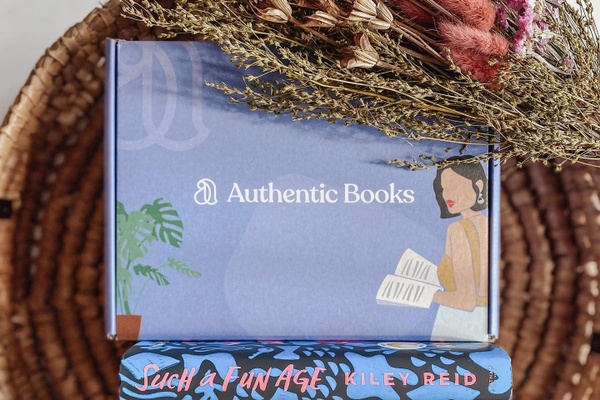 Authentic Books is a monthly subscription box service that brings together self care with an immersive book experience.
---
Here is a peek at the book options in the January 2021 Authentic Books box:
January Books! 
Shipped by Angie Hockman (with authors note! limited signed copies)
Or
The Wife Upstairs by Rachel Hawkin
Starting with the January box, all subscription types will come with a self care item (Touch) in leu of the notecard. If the budget allows for a given month, the notecard will be also included.
We are more than a book box. We are an experience box as well. All items are meant to be used together while reading to create that immersive self care reading experience.
New Subscribers will receive a FREE gratitude journal welcome kit! (Authentic Books website only)
THANK YOU for supporting all of the small handmade businesses that we collaborate with each month while also donating 5% of your membership to The Malala Fund.
---
What You Get: Authentic Book subscribers have 3 options to choose from….
Mini Experience – A great starter membership that includes…..
Custom bookmark
Monthly booklet (discussion questions, book related recipes, interactive quizzes, and more)
Sight: Pick from two newly released hardcover books (or be surprised!)
Smell: Hand poured artisan candle
Sound: Custom music playlist
Heart: 5% of your membership will be donated to the Malala Fund
Full Experience – Everything in the Mini Experience plus….
Taste: Choice of tea or cocktail
Touch: Artisan made beauty/self-care item
Premium Experience – Everything in the mini experience plus….
2 Taste items: Choice of tea or cocktail AND chocolate
2 Touch items: Artisan made beauty/self-care items
-AYOB Sarah