Authentic Books Spoiler July 2021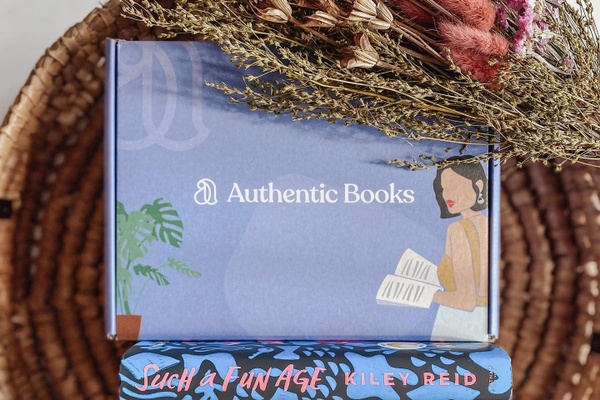 Authentic Books is a monthly subscription box service that brings together self care with an immersive book experience.
---
Here is a peek at the book options for the July 2021 Authentic Books box:
Our JULY Picks! Orders close July 5th
We are so excited to announce our July books!
It Happened One Summer by @tessabaileyisanauthor
Genre: Romance
Box Vibes: Steamy (and glam) nautical summer
Book: Tessa Bailey is back with a Schitt's Creek-inspired rom-com about a Hollywood "It Girl" who is cut off from her wealthy family and exiled to a small Pacific Northwest beach town… where she butts heads with a surly, sexy local who thinks she doesn't belong.
For Your Own Good by @smariedowning
Genre: Suspense
Box Vibes: Goth, refined, prep school with classic literature references
Book: Sneaky thriller set at a prestigious private school—complete with interfering parents, overeager students, and one teacher who just wants to teach them all a lesson…
Build Your Box
All of our boxes are customizable with items, such as chocolate, candles, and beverages, pulled straight from your story. Everything is handmade from local artisans and checked for quality and their social contribution.
New Member Gifts
All new members will receive an exclusively made linen spray from @eastcoastscentco! These beauties are called "Kinship" after this lovely community. Made of glass and filled with the best quality amethyst. Welcome!⠀⠀⠀⠀⠀⠀⠀⠀⠀
---
What You Get: Authentic Book subscribers have 3 options to choose from….
Mini Experience – A great starter membership that includes…..
Custom bookmark
Monthly booklet (discussion questions, book related recipes, interactive quizzes, and more)
Sight: Pick from two newly released hardcover books (or be surprised!)
Smell: Hand poured artisan candle
Sound: Custom music playlist
Heart: 5% of your membership will be donated to the Malala Fund
Full Experience – Everything in the Mini Experience plus….
Taste: Choice of tea or cocktail
Touch: Artisan made beauty/self-care item
Premium Experience – Everything in the mini experience plus….
2 Taste items: Choice of tea or cocktail AND chocolate
2 Touch items: Artisan made beauty/self-care items
-AYOB Sarah