Authentic Books Spoiler July 2022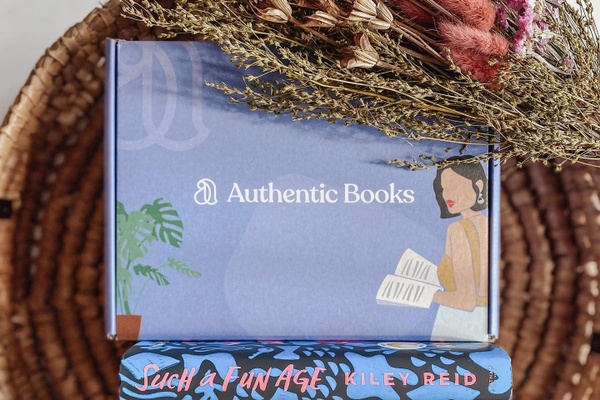 Authentic Books is a monthly subscription box service that brings together self care with an immersive book experience.
---
Here is a peek at the book options for the July 2022 Authentic Books box:
Our JULY Picks! Orders Close JULY 5th!
This month we bring you Hidden Secrets, New Worlds, and Unexpected Romances!
Things We Do In The Dark @jenniferhillierbooks (limited signed bookplates + authors note)
Genre: Thriller
Goodreads: 4.18/5 rating score
Print: Hardcover
A brilliant new thriller from Jennifer Hillier, the award-winning author of the breakout novels Little Secrets and Jar of Hearts. Paris Peralta is suspected of killing her celebrity husband, and her long-hidden past now threatens to destroy her future.
The Bodyguard @katherinecenter (limited signed bookplates + authors note)
Genre: Romance
Goodreads: 4.35/5 rating score
Print: Hardcover
Hannah Brooks looks more like a kindergarten teacher than somebody who could kill you with a wine bottle opener. But the truth is, she's an Executive Protection Agent (aka "bodyguard"), and she just got hired to protect superstar actor Jack Stapleton from his middle-aged, corgi-breeding stalker.
Tomorrow, and Tomorrow, and Tomorrow @gabriellezevin (limited signed bookplates + authors note)
Genre: General Fiction
Goodreads: 4.39/5 rating score
Print: Hardcover
In this exhilarating novel by the best-selling author of The Storied Life of A. J. Fikry two friends–often in love, but never lovers–come together as creative partners in the world of video game design, where success brings them fame, joy, tragedy, duplicity, and, ultimately, a kind of immortality.
---
What You Get: Authentic Book subscribers have 3 options to choose from….
Mini Experience – A great starter membership that includes…..
Custom bookmark
Monthly booklet (discussion questions, book related recipes, interactive quizzes, and more)
Sight: Pick from two newly released hardcover books (or be surprised!)
Smell: Hand poured artisan candle
Sound: Custom music playlist
Heart: 5% of your membership will be donated to the Malala Fund
Full Experience – Everything in the Mini Experience plus….
Taste: Choice of tea or cocktail
Touch: Artisan made beauty/self-care item
Premium Experience – Everything in the mini experience plus….
2 Taste items: Choice of tea or cocktail AND chocolate
2 Touch items: Artisan made beauty/self-care items
-AYOB