Authentic Books Spoiler May 2022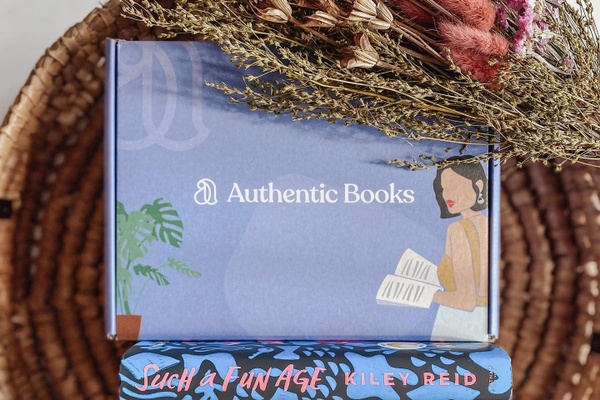 Authentic Books is a monthly subscription box service that brings together self care with an immersive book experience.
---
Here is a peek at the book options for the May 2022 Authentic Books box:
Our MAY Picks! Orders Close May 5th!
This month we bring you cults, road trips, and reflection!
Just Like Mother @anneheltzel (limited signed bookplates + authors note)
Genre: Thriller
Goodreads: 3.98/5 rating score
Print: Hardcover
The last time Maeve saw her cousin was the night she escaped the cult they were raised in. For the past two decades, Maeve has worked hard to build a normal life in New York City, where she keeps everything—and everyone—at a safe distance.
Something Wilder @christinalauren (limited signed bookplates + authors note)
Genre: Romance
Goodreads: 4.06/5 rating score
Print: Hardcover
Growing up the daughter of notorious treasure hunter and absentee father Duke Wilder left Lily without much patience for the profession…or much money in the bank. But Lily is nothing if not resourceful, and now uses Duke's coveted hand-drawn maps to guide tourists on fake treasure hunts through the red rock canyons of Utah
This Time Tomorrow @emmastraub (limited signed bookplates + authors note)
Genre: Contemporary
Goodreads: 4.26/5 rating score
Print: Hardcover
On the eve of her 40th birthday, Alice's life isn't terrible. She likes her job, even if it isn't exactly the one she expected. She's happy with her apartment, her romantic status, her independence, and she adores her lifelong best friend. But her father is ailing, and it feels to her as if something is missing.
---
What You Get: Authentic Book subscribers have 3 options to choose from….
Mini Experience – A great starter membership that includes…..
Custom bookmark
Monthly booklet (discussion questions, book related recipes, interactive quizzes, and more)
Sight: Pick from two newly released hardcover books (or be surprised!)
Smell: Hand poured artisan candle
Sound: Custom music playlist
Heart: 5% of your membership will be donated to the Malala Fund
Full Experience – Everything in the Mini Experience plus….
Taste: Choice of tea or cocktail
Touch: Artisan made beauty/self-care item
Premium Experience – Everything in the mini experience plus….
2 Taste items: Choice of tea or cocktail AND chocolate
2 Touch items: Artisan made beauty/self-care items
-AYOB