Authentic Books Spoiler September 2021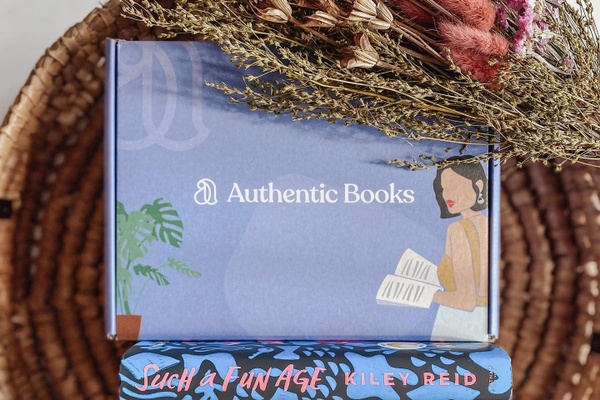 Authentic Books is a monthly subscription box service that brings together self care with an immersive book experience.
---
Here is a peek at the book options for the September 2021 Authentic Books box:
Our SEPTEMBER Picks! Orders Close Sept 5th!
It's almost our 1 Year Anniversary (Sept 1st), so we're gonna do something a little new this month and offer 3 book box experiences to choose from!!!
Which experience are you looking forward too??? 
Beautiful World, Where Are You @sallyrooneyofficial
Genre: General Fiction / Contemporary
Goodreads: 4.28/5 rating score
Synopsis: Alice, Felix, Eileen, and Simon are still young – but life is catching up with them.
The Charm Offensive @alisoncochrun
Genre: Contemporary Romance
Goodreads: 4.54/5 rating score
Synopsis: In this witty and heartwarming romantic comedy, an awkward tech wunderkind on a reality dating show goes off-script when sparks fly with his producer.
Rock Paper Scissors @alicewriterland
Genre: Thriller
Goodreads: 4.19/5 rating score
Synopsis: Think you know the person you married? Think again… Ten years of marriage. Ten years of secrets. And an anniversary they will never forget.
New Members Gifts
Will receive our exclusive glass bottled linen spray Kinship. This black moss spray with amethyst stones is created by woman owned business @eastcoastscentco
---
What You Get: Authentic Book subscribers have 3 options to choose from….
Mini Experience – A great starter membership that includes…..
Custom bookmark
Monthly booklet (discussion questions, book related recipes, interactive quizzes, and more)
Sight: Pick from two newly released hardcover books (or be surprised!)
Smell: Hand poured artisan candle
Sound: Custom music playlist
Heart: 5% of your membership will be donated to the Malala Fund
Full Experience – Everything in the Mini Experience plus….
Taste: Choice of tea or cocktail
Touch: Artisan made beauty/self-care item
Premium Experience – Everything in the mini experience plus….
2 Taste items: Choice of tea or cocktail AND chocolate
2 Touch items: Artisan made beauty/self-care items
-AYOB Sarah