Authentic Books Spoiler September 2022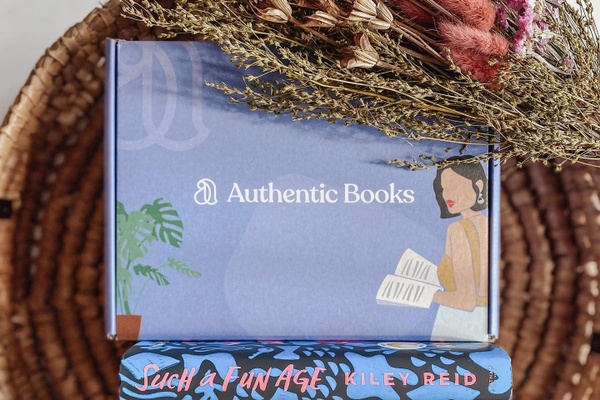 Authentic Books is a monthly subscription box service that brings together self care with an immersive book experience.
---
Here is a peek at the book options for the September 2022 Authentic Books box:
Our SEPTEMBER Picks! Orders Close SEPTEMBER 5th!
This month we bring you eerie mystery, hot and heavy enemies, and family healing!
Spells for Forgetting @adrienneyoungbooks (limited signed bookplates + authors note)
AUTHOR COLLABORATED BOX
Genre: Suspense/Fantasy
Goodreads: 4.27/5 rating score
Print: Hardcover
Evocative and compelling, Spells for Forgetting is a vivid exploration of lost love and the unraveling of a small town and its many secrets.
Do You Take This Man @nicwillwrites (limited signed bookplates + authors note)
AUTHOR COLLABORATED BOX
Genre: Romance
Goodreads: 4.03/5 rating score
Print: Paperback (will come with a BONUS item)
After butting heads, an event planner and a wedding officiant begin an enemies with benefits arrangement as wedding bells chime around them in the newest rom-com from acclaimed author Denise Williams.
Lucy by the Sea by Elizabeth Strout
Genre: General Fiction
Goodreads: 4.40/5 rating score
Print: Hardcover
From Pulitzer Prize-winning, #1 New York Times bestselling author Elizabeth Strout comes a poignant, pitch-perfect novel about a divorced couple stuck together during lockdown–and the love, loss, despair, and hope that animate us even as the world seems to be falling apart.
---
What You Get: Authentic Book subscribers have 3 options to choose from….
Mini Experience – A great starter membership that includes…..
Custom bookmark
Monthly booklet (discussion questions, book related recipes, interactive quizzes, and more)
Sight: Pick from two newly released hardcover books (or be surprised!)
Smell: Hand poured artisan candle
Sound: Custom music playlist
Heart: 5% of your membership will be donated to the Malala Fund
Full Experience – Everything in the Mini Experience plus….
Taste: Choice of tea or cocktail
Touch: Artisan made beauty/self-care item
Premium Experience – Everything in the mini experience plus….
2 Taste items: Choice of tea or cocktail AND chocolate
2 Touch items: Artisan made beauty/self-care items
-AYOB