BagAmour Full Spoilers Fall 2021
BagAmour is an original and unique subscription box company dedicated to delivering quality on-trend stylish handbags each season.
---
Here is a look at all the accessories in the Fall BagAmour bags….
As much as we don't want summer to end we just couldn't wait any longer to share the first of our Fall spoilers with you! Introducing the Fall 2021 accessories! This seasons box is crammed full of must haves you never knew you couldn't live without including:
Fall Headband: Style your hair this fall with our warm coffee tone headband. 1″ width comfort fit headband. 2 1/4" side width for a luxurious, wider coverage. One size only.
Journal: These vibrant, stylish notebooks are for her words—for her stories, her dreams, and every one of her plans. Featuring contemporary designs and beautiful cover vignettes, Her Words composition notebooks are an inspiring space to capture today's moments, tomorrow's goals, and all of the life that happens in between. Featuring a rich floral cover design and an elegant color palette, this notebook is a reminder to start planning a beautiful future.
Fall Scarf: Get ready to have fun this Fall while wearing our dancing pallet of Autumn colors. Super soft, lightweight and roomy, this scarf is perfect for those cool Fall days.
Eye Palette: Bellapierre is a hit! New Brown Eyed Girl Palette. Highly pigmented, super blend-able eyeshadow palette featuring one rich cherry brown matte, two silky shimmers, and one chromatic rose gold shade. Four expertly coordinated shades for multiple eye looks.
---
Here is a look at the Fall Bagamour bags….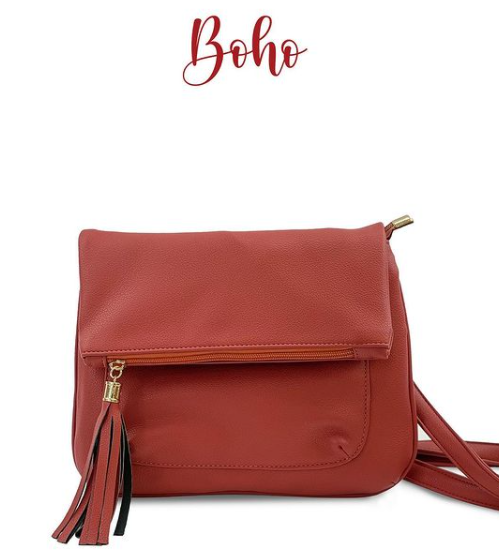 The Fall bag is included in all three options.
---
Subscription Details:
If you choose to subscribe to BagAmour annually – you get a box that's curated to your likes based on the quiz PLUS you get to customize some items in your box!
For a quarterly subscription- you get a box that's curated to your likes based on the quiz.
For $54.75 each season ($199.00 annual) you will receive 2 new bags with complimenting accessories valued up to $200 in each box.
-AYOB