Bespoke Post Selections September 2017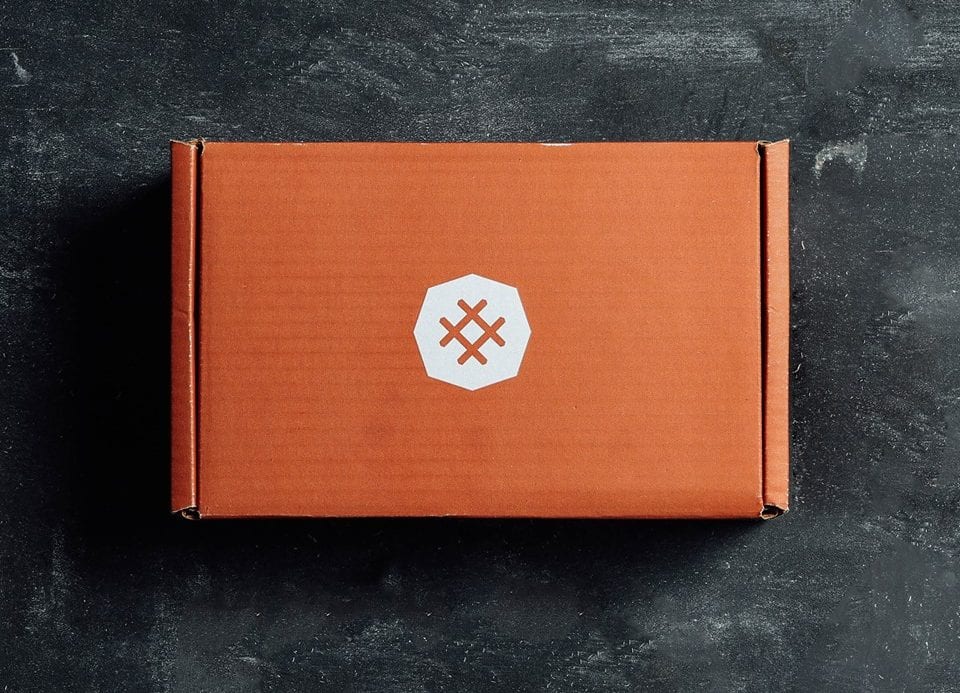 Bespoke Post is a monthly subscription box for men. Each month they release at least one new Box of Awesome. It's a limited edition collection of products packaged together – in a box. Each box is built around a specific story or theme – their goal is to introduce men to something new.
At the beginning of the month, you'll receive a detailed box description in an email. Ship it, or skip it at no cost—the choice is yours. And remember, free shipping and no hassles.
---
Here are the selections for September:
Here is a closer look at each selection:
Crema – Nothing against your barista. We just don't think you should have to rely on anyone for a shot of café-grade espresso. So whether you prefer to sip yours straight, sweetened, or topped with a dollop of foamed milk (that'd make it a macchiato, actually), follow Italy's lead and brew some up yourself. All you need is this traditional Italian espresso maker and a stovetop — in minutes, you'll have a cup of something delicious to linger over. And you didn't even have to leave home to get it.
Aluminum Stovetop Espresso Coffee Maker 

12 oz

Demitasse Cup and Saucer 

Set of two, 70 ml each

EVAK Compact Storage Container 

24 oz

Espresso Blend 

4 oz
Daily – You know that old saying about "the best laid plans"? Well, damn, if they weren't right on the money about that one. Fact is, you never know what's gonna go down once you walk out the door in the morning. And while there's no way you can be prepared for every outcome — there are just way too many possibilities — you'll be better off if you've got the right supplies. Including a few ounces of something strong. You know, in case of emergency.
Matte Flask with Canvas Carrier 

6 oz

Travel Stash Notebook 

6" x 3.4", 30 pages

Konuslight-4 LED Flashlight 

9 bulbs, 1 W power
Draw – Got a light? Actually, we've got that covered for you. Now kick back and spark up, because it's time for a brief smoke break. And thanks to this pocket-friendly taster pipe — designed with a hit of minimalist style — it's gonna be a handsome one. Break it out and take a couple puffs, no matter where the day ends up taking you. *Due to isobutane shipping restrictions, Draw does not ship to HI, AK, Canada or Military Addresses. This product is intended for tobacco use only. Must be 21+ to purchase.
The SilverStick Complete Leather Kit 

Case: (H)3.88″ x (W) 2.5″ x (D)0.75″, SilverStick: (L)3.125″ x (Dia)0.44″

Full Metal Lighter 

(H)3″ x (W)0.63″ x (D)0.88″
Lounge – Take a load off, and look good doing it. Weekends are for slowing down. For sleeping in. For making a big batch of bacon, brewing a fresh pot of coffee, and ignoring your inbox for as long as humanly possible. Up your relaxation factor by doing it all in extra-soft loungewear basics, so comfortable you'll never want to leave the house, but handsome enough to wear out when supplies need restocking. This crewneck-lounge pant combo is designed by Swedish brand Bread & Boxers, founded when two friends lost their luggage and ended up stranded with nothing but the clothes on their backs. The pair went on to launch a line of loungewear tailored specifically to travelers, which has since expanded to include everyday essentials that'll look great whether your destination's across the world or only as far as your couch.
Long Sleeve Marled Yarn Crew

Sueded Jersey Lounge Pant
Hearth – They call it "comfort food" for a reason. When you've spent the day battling the elements, a hearty meal is the only thing that's going to warm you to your core. Make sure you've always got one waiting with this slow-cooker setup. Let it bubble while you conquer the season, and chow down on a hot bowl of food when you find your way back to shelter.
2-in-1 Slow Cooker and Yogurt Maker 

Two Quarts

Oven-Safe Crock Bowls 

Set of Two, 12 oz each

Chili Starter Spice Blend 

4 oz

Jalapeño Pepper Cooking Wine
Plume – Slow down and light up. Ernest Hemingway. Albert Einstein. Sherlock Holmes. All men who had the right idea, smoking tobacco the way it was meant to be: leisurely, out of a pipe. But you don't have to be solving mysteries or writing the next great American novel to follow suit. So sit back in your favorite wingback chair, spark up with a set of expert-level implements, and rest easy knowing that you're in good company.
Tobacco Pipe – 

Olya Goods

Waxed Canvas Pipe Roll – 

Line of Trade

Pipe Tools – 

Olya Goods

Leather Pipe Stand – 

Line of Trade

Extra Absorbent Standard Pipe Cleaners – 

Pack of 56
---
Box Details: They scour the world for fresh and interesting products. Each month they create a themed 'Box of Awesome' that will introduce you to a new and different way of thinking. In the previous months, they've sent aged cocktail sets, coffee hand-grinders, high-end shaving kits, and more.
Thoughts: I love that there is a box for everyone. Whether weekend lounging with coffee is your jam or smoking a pipe with the boys, Bespoke Post has you covered!

Question: Which Bespoke Post box would you choose?
XOXO