Bokksu Spoiler March 2017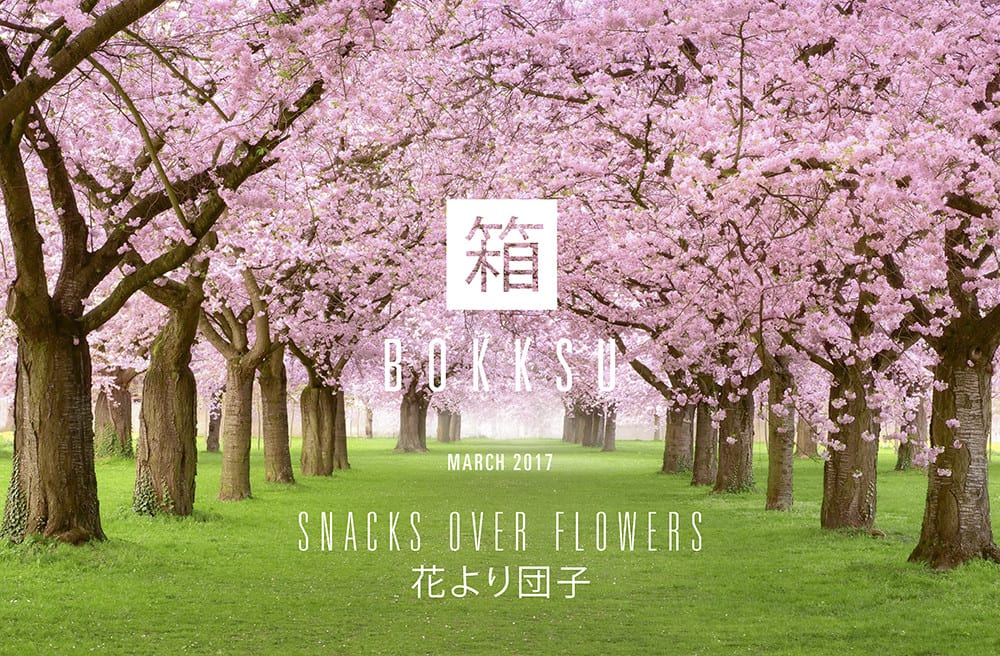 Bokksu Spoiler March 2017
Bokksu is a premium snack subscription that delivers curated boxes of authentic Japanese snacks and teas to your door every month. They are totally in love with Japanese snacks, which is why they handpick snacks that people in Japan actually eat and curate them into beautiful themed boxes.
March's Theme is: Snacks Over Flowers!
They have shared the following spoiler with us:
Sakura Rusk – White Chocolate Strawberry
With Hanami (cherry blossom viewing) season just around the corner, they want to know: do you prefer snacks over flowers? Because they definitely do! If your answer is also yes, you're going to absolutely love the March Bokksu! This month, to celebrate the upcoming Spring renewal, they've curated a delicious, blossoming assortment of Spring snacks such as Ume Sablé (plum shortbread cookie), Sakura Rusk, White Chocolate Strawberry, and many other seasonal delights.
Box Details: 18-20 authentic Japanese snacks and tea pairing sourced directly from Japan as well as a Tasting Guide that explains the story and flavors of each item.
Thoughts: When I started working for A Year of Boxes I never imagined one of my favorite boxes would be a Japanese Snack Box but it is! I absolutely love Bokksu and can't say enough about them. The way they choose their themes and curate their boxes is exceptional. Cherry Blossoms on the trees are always the mark of Spring for me so I love that they have combined the two for this month's theme!
 XOXO
Explore.
Save.
Enjoy!
Sign up for a free account on A Year of Boxes to receive exclusive offers, be added to our monthly mailing list, and much more! We are always adding features to improve the experience for our users, from their valuable feedback!
Join Today!