Bombay & Cedar November Theme Reveal
Between Thanksgiving, Christmas, Hanukkah, New Year's and several more holidays celebrated between now and the end of the year, you're probably going to be doing a lot of hosting and attending parties, making these next couple of months the most social time of the year.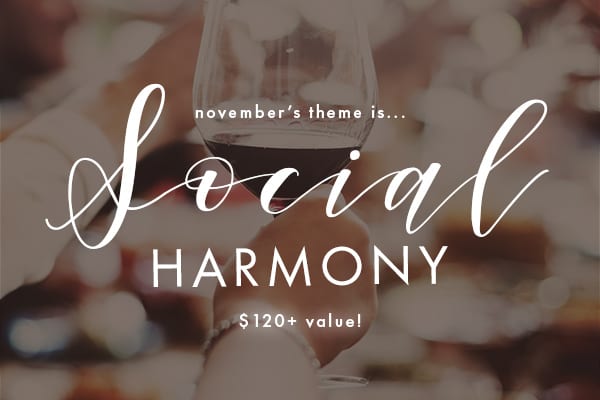 This was our inspiration for November's theme: Social Harmony! This month's box is full of goodies to help prepare you and your home for those discerning guests that are on their way. On top of that, we're promoting harmony between each other, which is certainly something we can always use a little more of in our lives.
Whether you get this box for yourself or choose to send it to a friend as a "Thank You!" for hosting Thanksgiving dinner, this is a great chance to promote social harmony this holiday season.
-Bombay & Cedar