Bombay & Cedar Theme Spoiler September 2017
Bombay & Cedar is an aromatherapy, beauty & lifestyle subscription box featuring full size products including essential oils, diffusers, skincare, books, snacks & other products carefully curated for the discerning woman who lives a life inspired.
Bombay & Cedar has just announced the theme for September: Radiance!
We're so excited to announce the theme for this month's box! Radiance is all about letting the light inside all of you shine through. Everything in this box has been carefully curated to help you feel and look more radiant. With a retail value of over $130, we know you'll love this box!  We'll have spoilers and sneak peeks coming soon!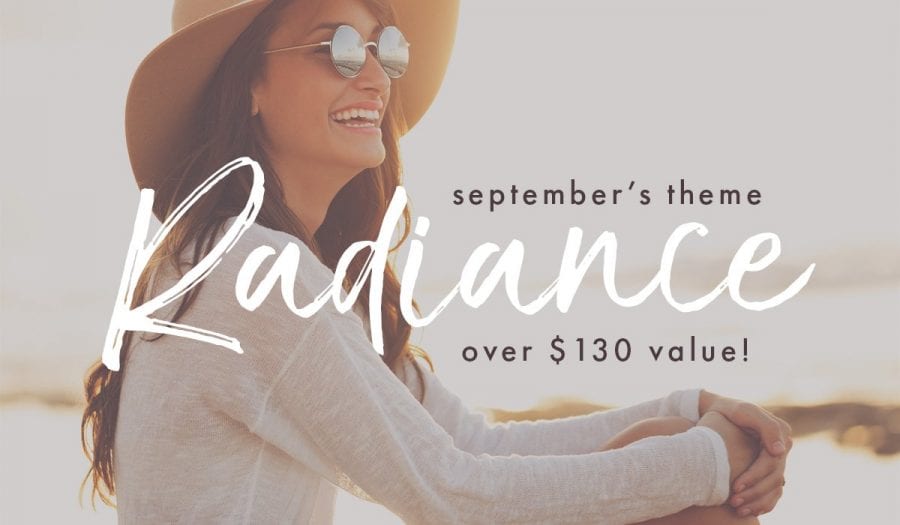 Radiance: warm, cheerful brightness; the radiance of her expression.
When you're truly radiant, you can feel it inside of you and others can see how much you're enjoying life. We want to help you unleash the radiance inside so that you can be a beacon of light to everyone in your life. That's why we've included several surprises that will help you learn to love even better!
Box Details: 
AromaTherapy Discovery, Tips & Recipes
Five to Six Full Size Products in Every Box
One to Two Essential Oils in Every Box
Oil Diffusers, Skincare, Books, Snacks, Home Goods, Activities & More
Thoughts: Yes! Make me Radiant please! So excited to see what is in store for the box and we are having a time imagining anything can be as amazing as the August box! Something tells me September might just blow August out of the water!
XOXO