California Found Spoilers #3 & #4 September 2019
California Found is a monthly collection of expertly curated, beautifully crafted small-batch and handmade goods from California's most talented artisans.
Every September 2019 California Found collection includes:
No Tox Life Vegan Dishwashing Block (Retail: $11.98)
From the No Tox Life Website:
Our Zero Waste Dish Block™ dishwashing soap is a cleaning powerhouse with a rich, sudsy lather. Cuts stubborn grime and grease on dishes, pots and pans. With added aloe vera to be gentle on your hands. Completely unscented and fragrance-free. You can even use it for cleaning-duty all over your home. Take stains out of laundry, take labels off of jars, spot clean your carpet, use it to wipe down counters… it's a truly multipurpose product. Each 7.5 oz bar can replace up to 3 bottles of typical liquid dish soap.
And
LKLY Design's Scrubby Set (Retail: $22)
This set happens to go quite nicely with the Zero Waste Dish Block from No Tox Life. Use the small one for your dishes and the larger one for your body! Each one is handcrafted from natural fibers. They're lightly abrasive and soft at the same time!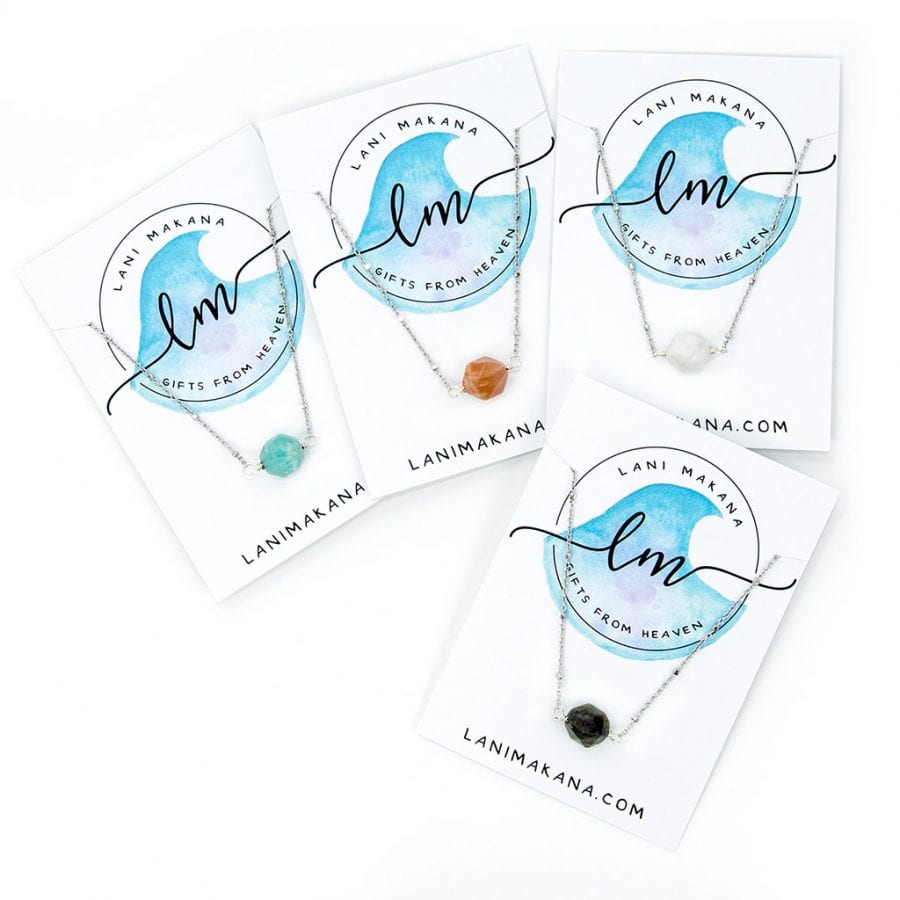 The Dainty Gemstone Necklace by Lani Makana (Retail: $28)
Dainty faceted stones have been set on a simple silver satellite chain that is perfect for layering! Each stone is unique – making a truly one of a kind necklace!
– 10mm sized amazonite, labradorite, peach moonstone or white moonstone
– Rhodium plated sterling silver satellite chain with small lobster clasp closure
7TRUE Non-Toxic Nail Color in Summer Forever – A beautiful, totally wearable, girlboss neutral that complements the bold colors of summer and the earthy tones of the fall AND Fall Back – A deep rich wine that is sure to get second glances from everyone. We've gotten up to 10 days of wear from these beauties without a touch up and without the toxins of conventional nail polishes or gels.
Retail: $30
-California Found
Explore.
Save.
Enjoy!
Sign up for a free account on A Year of Boxes to receive exclusive offers, be added to our monthly mailing list, and much more! We are always adding features to improve the experience for our users, from their valuable feedback!
Join Today!