Carnivore Club Spoiler July 2018
Carnivore Club is the world's first subscription service featuring premium cured meats delivered to your door.
 Every month they feature a new artisan. Each of them blending passion and craftsmanship to create some of the finest cured meats in the world. Every artisan is different. Every box is unique.

 Whether it's French Charcuterie, Italian Salumi, or South African Biltong, the premium meat from Carnivore Club is a flavor experience your mouth won't soon forget.
---
Here's a peek at the July Snack Box from Carnivore Club: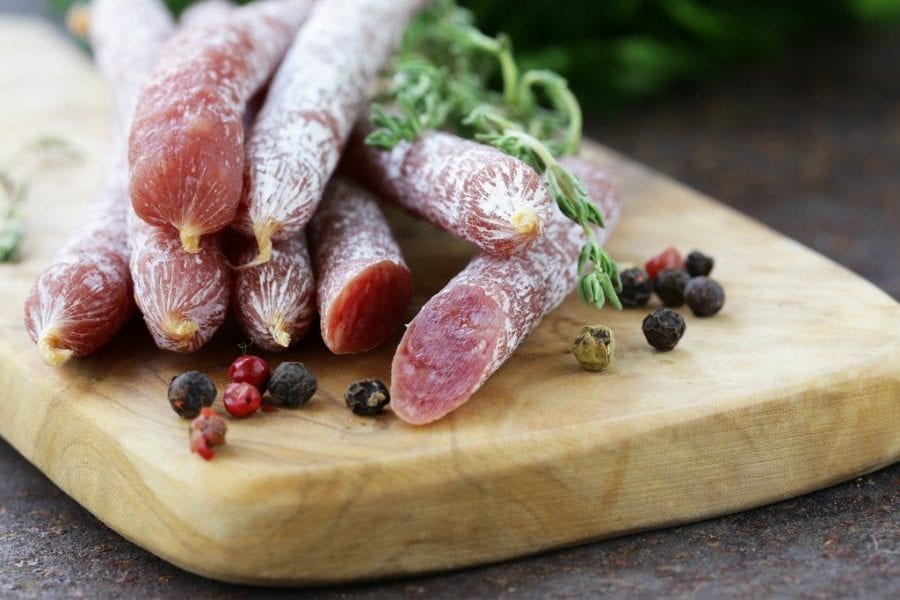 Amsellem & MTL Jerky Sampler
This month's box has six amazing samples from the charcuterie brands Amsellem and MTL Jerky. With a wide range of flavours, this box is an experience—from fruity to spicy, this snack box has something for everyone.
And here's a peek at the July Classic Box from Carnivore Club….
Wagener's Meat
Located in Toronto, Wagener's Meat has been a family run business since 1966, producing deli products using traditional family recipes. All products are handmade and smoked in-house—some are even award-winning. The family specializes in imbuing unique and unexpected flavours into their salamis. This box is something special.
---
Box Details: Carnivore Club has three subscription options to choose from….
Classic Box: The Classic box is delivered to your door with 4-6 premium handcrafted cured meats in every box. The classic box gives you exclusive access to handcrafted salamis, prosciuttos, bacon, and more that you won't find in your local grocery store!
Snack Box: Watch their jaw drop in awe, give the gift of cured meats. The Snack Box is packed with 4-6 meats snacks, like jerky to meat sticks, biltong, and much more! The snack box is the perfect gift for carnivores who enjoy their meat-to-go.
XOXO