Carnivore Club Spoiler October 2018
Carnivore Club is the world's first subscription service featuring premium cured meats delivered to your door.
 Every month they feature a new artisan. Each of them blending passion and craftsmanship to create some of the finest cured meats in the world. Every artisan is different. Every box is unique.

 Whether it's French Charcuterie, Italian Salumi, or South African Biltong, the premium meat from Carnivore Club is a flavor experience your mouth won't soon forget.
---
Here's a peek at the October Snack Box from Carnivore Club:
Wagener's Meat & Broya
Located in Toronto, ON, Wagener's Meat has been a family run business since 1966. They produce the finest quality deli meat products using traditional family recipes and methods. Their product lineup is impressive and includes such award-winning meat products as sausages, bacon, cold cuts, poultry, chicken, turkey, ham, pork, salami, pepperoni, sausage, pate, smokies, and wieners.
Broya is also a really unique company! They make ready-to-drink bone broth beverages made from organic chicken bones or grass-fed beef bones. And they have delicious new Protein Bites that are mixed with natural sweetness, mild spices, and ethically-sourced meat that is 100% pasture-raised and free of antibiotics and hormones to produce a healthy snack that tastes as good at it makes you feel!
---
And here's a peek at the October Classic Box from Carnivore Club….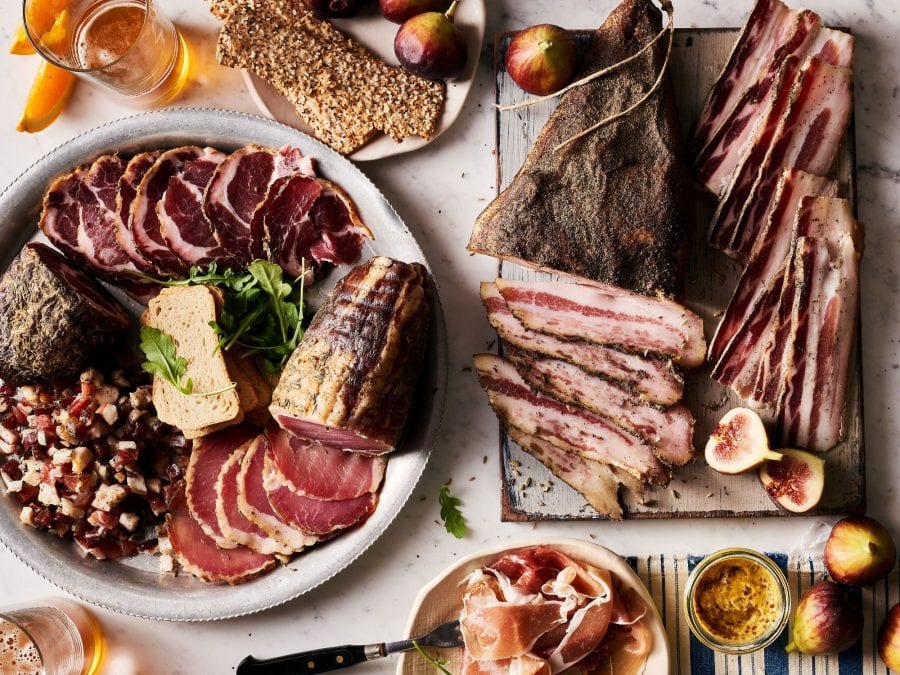 Charcuterie Ratinaud
Ratinaud was established in 2010 by Frederic Tandy with a primary focus of making artisanal charcuterie by using fresh, locally-sourced ingredients. All of their products are handcrafted and made in small batches. They make everything from dry cured sausage, salami, dry ham, coppa, grison, duck prosciutto, pancetta, fresh sausage, patties, and rillettes. They also have a large selection of Canadian and European cheese.
---
Box Details: Carnivore Club has three subscription options to choose from….
Classic Box: The Classic box is delivered to your door with 4-6 premium handcrafted cured meats in every box. The classic box gives you exclusive access to handcrafted salamis, prosciuttos, bacon, and more that you won't find in your local grocery store!
Snack Box: Watch their jaw drop in awe, give the gift of cured meats. The Snack Box is packed with 4-6 meats snacks, like jerky to meat sticks, biltong, and much more! The snack box is the perfect gift for carnivores who enjoy their meat-to-go.
XOXO