CAUSEBOX Spoiler #5 Fall 2020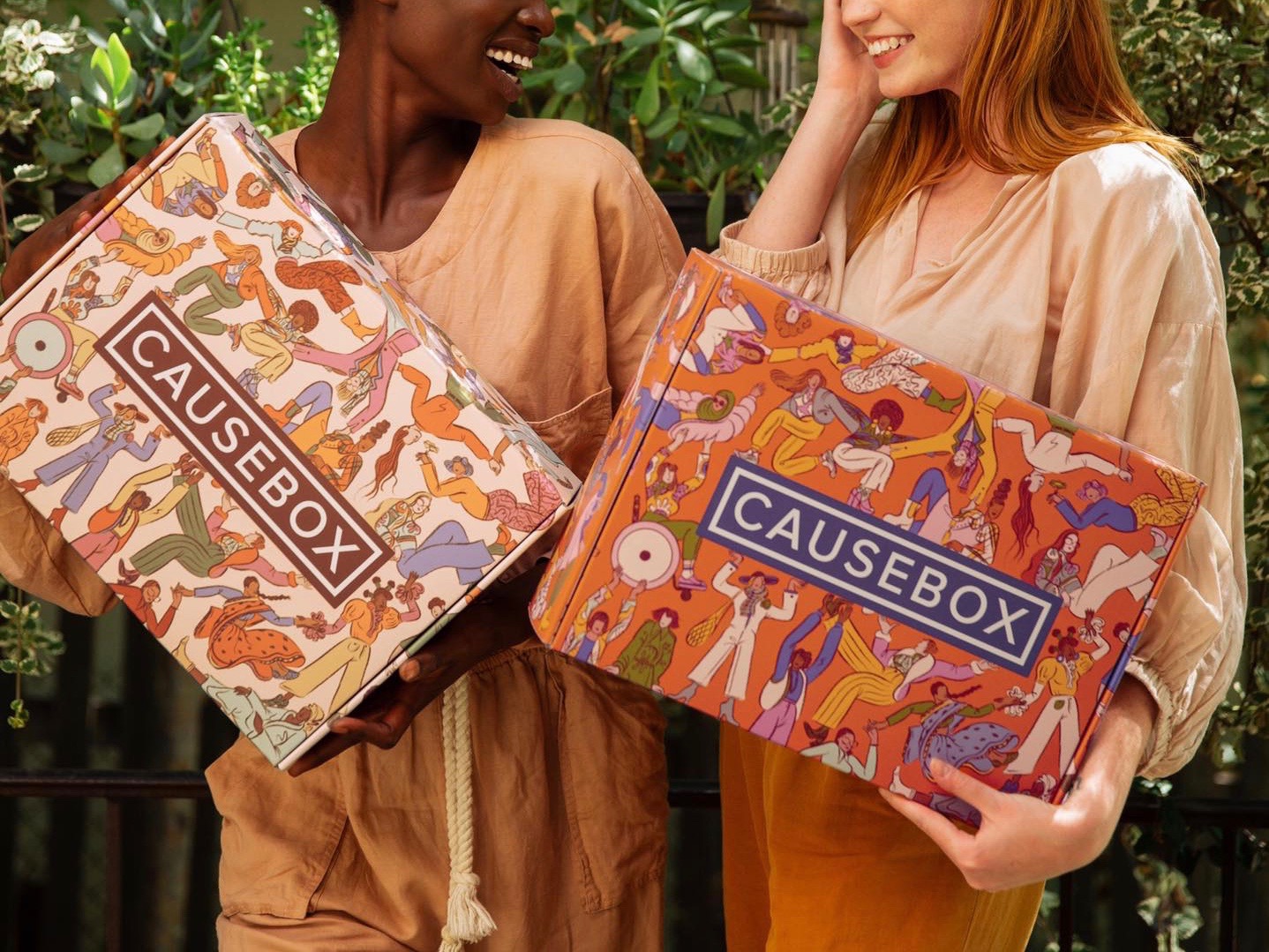 CAUSEBOX is a quarterly curation of socially conscious lifestyle products for women. Every box is filled with products that have a story and make a difference! Inside of CAUSEBOX you'll find the best jewelry, homewares, skincare products, accessories and more each season. And they tell you the stories behind each brand. Many of the products are exclusive CAUSEBOX collaborations that you can't get anywhere else!
---
Here's a peek at the 1st spoiler for the Fall 2020 CAUSEBOX….
SPOILER NO. 1 – Making greener choices should be easy — so we're including two options in the Fall Box!
For a green thumb → *Finally, a plant you can't kill!* With a guaranteed-to-grow promise, the do-it-yourself Basil Grow Kit from Buzzy Seeds includes 100% natural and non-GMO basil seeds, dehydrated coconut husk growing pellets, and everything else you'll need to grow your gardening confidence and always have fresh basil on hand Margherita pizza, anyone?
For a green home → Makeup wipes rank third in the world's most wasteful products, and The.GreenCo is on a mission to do something about it! The Set of 10 Reusable Facial Rounds are designed to replace makeups wipes, along with the single-use cotton balls and swabs we use in the bathroom everyday. With soft velvet on one side and exfoliating bamboo fiber on the other, these rounds can be used and reused up to 12,000 times. Bonus: each set arrives with a drawstring laundry bag for easy washing!
Which choice will you make — make it, or replace it? 
---
Here's a peek at the 2nd spoiler for the Fall 2020 CAUSEBOX….
SPOILER NO. 2 – Meet the Bathen Waffle Bathrobe and Waffle Towels (Set of 4) in Charcoal or Mint ($90 value). Which will you choose in your Fall box?
First pick your style, then pick your color. For when you're not quite ready to get ready, the dries-so-fast Bathen Robe or Towel Set has you covered. Handwoven by artisans in Panipat, India, these luxuriously soft after-shower pieces feature a waffle knit made 100% ethically with 100% cotton. Waffle knit creates space for additional air to flow through the fibers, allowing them to dry incredibly fast.
Get either the robe or 4 piece towel set (two bath towels, two hand towels) in Charcoal or Mint and many more sustainable and ethical full-size products ($250+ value) for just $49.95.
---
Here's a peek at the 3rd spoiler for the Fall 2020 CAUSEBOX….
SPOILER NO. 03 – The choice we've all been waiting for… which one are you?
The star of the show! → Between Los Angeles, Moradabad, and Jaipur, India, the Milky Way Lantern was designed especially for the CAUSEBOX community, crafted from steel, plated in gold, and intricately embellished with a starry night pattern. Inside, you'll find a removable tea light holder. The Milky Way Lantern has already brightened the lives of so many of our artisan partners involved in this project, which provided fair and dignified employment to the members of this female-led team, and we can't wait to see it light up your homes, as well! Whether you keep it on display indoors or use it as the finishing touch to an early-fall outdoor dinner party, this piece is sure to shine.
More of a tease! → (Safe to say that CAUSEBOX falls under this category) Canadian-based and female-founded, Tease Tea believes that every sip counts, that the little things we do every day can have a big impact on ourselves and the people around us — a belief that Tease Tea infuses into every element of their business, whether through sustainable materials, ethical sourcing, empowering women through their Charitea Program or Founders Fund, or creating products that make us feel good inside and out. The 3-in-1 Glass Tea & Fruit Tumbler included in the Fall Box is no different. Made with double wall glass and a bamboo lid, each one includes a removable steeping basket, allowing you to use it 3 unique ways: as a water bottle, a tea or coffee strainer (yes, cold brew included!), or a fruit infuser!
---
Here's a peek at the 4th spoiler for the Fall 2020 CAUSEBOX….
SPOILER NO. 4 – We're finally doing it everyone: we're finally including a cheese board in a CAUSEBOX!
Say hello to the custom-made Bamboo Serve Set from Core Bamboo
This 3-piece set includes a cutting board, spatula, and pair of tongs. Whether you've been learning to cook, your friends consider you the ultimate host, or you have a thing for charcuterie, the Bamboo Serve Set is a simple, useful, and fun way to make a sustainable change in the kitchen.
Bamboo is naturally antimicrobial, which is one of the core reasons you've likely seen it used more and more in homewares. But there's also another reason: Bamboo is a highly renewable alternative to wood and a biodegradable alternative to plastic. Your fun fact for the day? While trees can take 30+ years to grow and plastic can take up to 1000 years to biodegrade, bamboo can grow to its full size in just 3-4 months, where it can be harvested without using pesticides or chemicals, and biodegrade.
---
Here's a peek at the 5th spoiler for the Fall 2020 CAUSEBOX….
SPOILER NO. 5 – With three spoilers in one, this final choice category in the Fall Box has something for everyone! 
Take what you need:
More calm, less stress → First, the Aromatherapy Associates Australia De-Stress Muscle Gel cools, then it warms, comforting muscles and mind after a tough work-out, long flight, or even just a demanding day! Made with invigorating black pepper, warming ginger, and aromatic rosemary, this gel uses the power of scent and all-natural ingredients to promote circulation, reduce tension, detoxify the boxy, and help clear the mind.
Self-expression → Handmade in Moradabad, India — a city known for its metal crafts — the Tribe Alive Rose Gold Criss Cross Cuff features an intricate criss-cross design in rose gold. Bendable, adjustable, and nearly indestructible, it fits all wrist sizes and makes for a simple, yet beautiful addition to any look. This piece was custom made for CAUSEBOX in collaboration with Tribe Alive and Hannah Swank, our VP of Product, and its creation employed a team of 38 male and 86 female artisans.
Shake off the day → Sometimes, you need a little help shaking — or, more accurately, scrubbing — off the day. The Volim Love Scrub is a powerful 3-in-1 exfoliator with hyaluronic acid, red tea, and seaweed that uses perfectly spherical aluminum oxide crystals to buff away the day while red tea, seaweed extract, and hyaluronic acid infuse the skin with hydration, antioxidants, and phytonutrients.
---
What You Get: In each CAUSEBOX, you will receive 5-8 of their favorite seasonal lifestyle products from different brands that are focused on ethical and sustainable production, donate a percent of profits to charity, or aim to inspire and empower others.
-AYOB