Empower-Her Subscription Box Spoiler #1 Summer 2022
Empower-Her Subscription Box is a consciously curated collection of products, created by women, featuring only women-owned brands—delivered to your doorstep each season.
---
The first peek is of a choice item for the Summer 2022 Empower-Her Subscription Box…
CHOICE 1:
BL'EAU Glacial Mineral Toner: Powered by the benefits of Canadian Glacial Oceanic Mineral Water, this lightweight and quick-absorbing tonerblend deeply hydrates, improves suppleness and natural elasticity, and protects skin from free radicals.
CHOICE 2: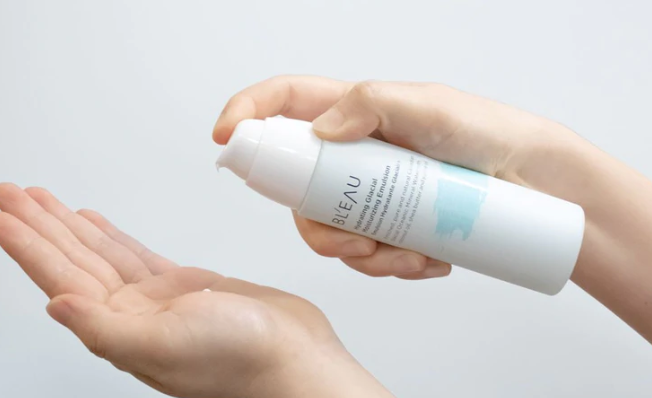 BL'EAU Hydrating Glacial Moisturizing Emulsion: Treat your skin to an indulgent beauty ritual with our ultralight Hydrating Glacial Moisturizing Emulsion. The nourishing formula combines botanical moisturizers like Canadian Glacial Oceanic Mineral Water, shea butter and jojoba oil to replenish and soften skin, improving elasticity, tone and texture.
Founder Amy is passionate about the untouched Canadian treasure – Canadian Glacial Oceanic Clay, and it is committed to bringing the natural and pure hidden gem to women around the world.
She believes that our best selves are portrayed by the glow of confidence reflected through beautiful and healthy skin. 
Sourced and harvested directly from the depths of the northern Pacific Coast of British Columbia, Canadian Glacial Oceanic Clay is enriched in more than 60 minerals and rare elements created through the marrying of glaciers and oceans, making it potent and powerful.
---
How It Works:
Sign Up: Sign up for the seasonal Empower-Her Subscription Box. Plus save $10 when you sign up annually. Your box includes 6-7 full sized sustainable, ethically made products.
Support Women: Once you sign up you get access to our add-on market place with exclusive discounts to restock on your favorites.
Do A Happy Dance: Once your box arrives share with the community by tagging #sustainablesubscription on social.
-AYOB
Explore.
Save.
Enjoy!
Sign up for a free account on A Year of Boxes to receive exclusive offers, be added to our monthly mailing list, and much more! We are always adding features to improve the experience for our users, from their valuable feedback!
Join Today!