Goddess Provisions Spoilers January 2022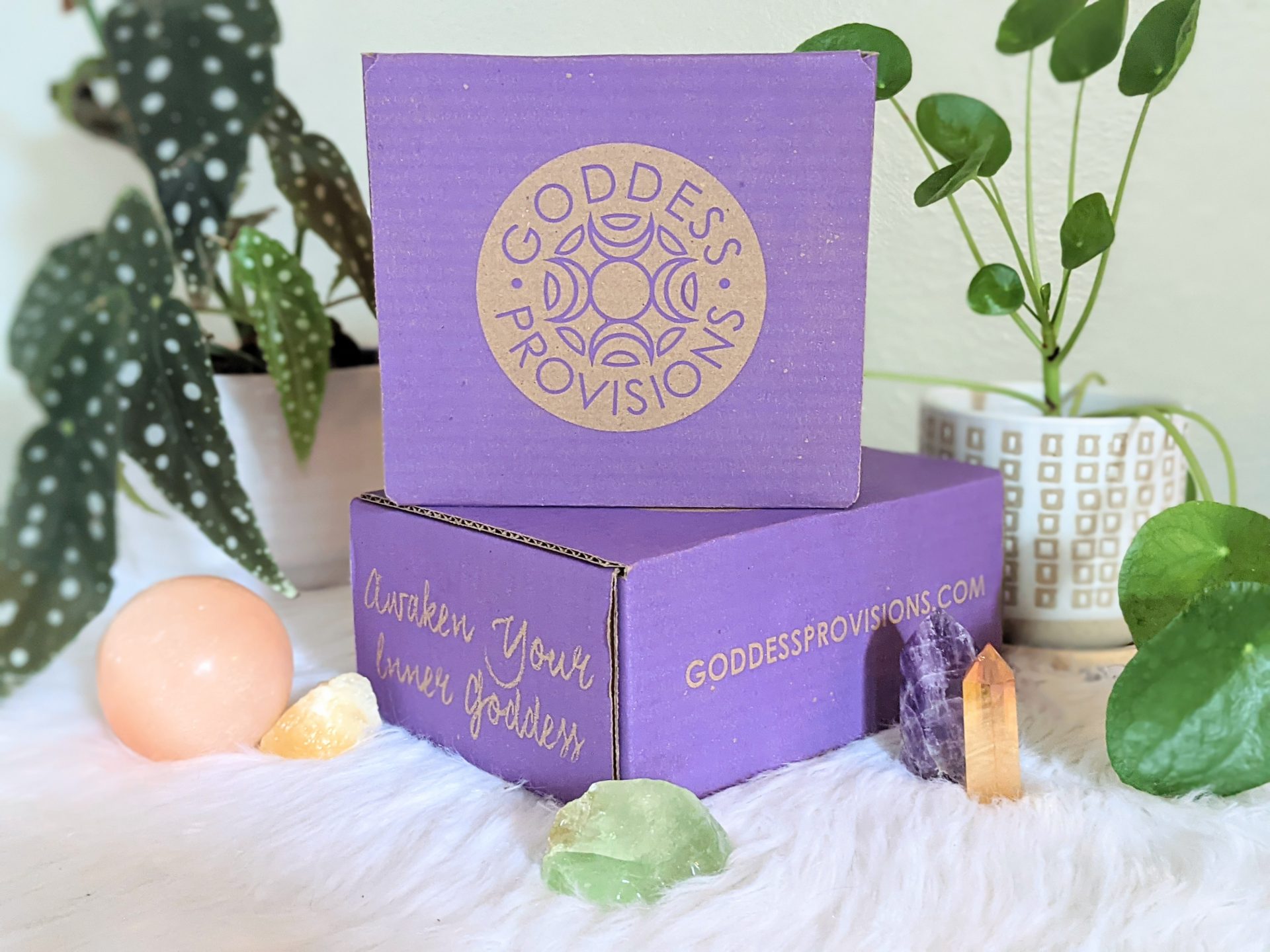 Goddess Provisions is a monthly box with crystals, aromatherapy, natural beauty products & spiritual tools.
---
Here is a look at 3 items in the January Goddess Provisions "Sacred Cycles Box"…
Protect your sacred space and create an environment for deep healing with these fragrant Dragon's Blood Incense cones from @reverseyourkarma.
Subscribers will receive a pack of 20 large cones in this month's box; burn a cone to invoke Dragon's Blood's healing + protective energy. 
The Sacred Cycles Crystal Set that subscribers will be receiving in their box this month (alongside a copy of the new @sacredcyclesoracle) includes tumbled obsidian, clear quartz, red carnelian, rose quartz, and a guidebook to help you manifest with the power of your cycle! 
Each crystal was specifically chosen:
Obsidian to encourage you to rest + trust
Clear quartz to assist in revealing divine truths
Red carnelian to help you recognize your infinite potential
Rose quartz to embrace + celebrate life!
The @sacredcyclesoracle that's included in this month's box invites us to tap into divine feminine wisdom, and celebrate natural cycles- regardless of a monthly bleed.
This 50-card oracle is divided into 8 themes, inspired by the wisdom of ancient cycles:
Celestial
Seasons
Hormonal Cycle
Cycle of Life
Plants
Animals
Rituals
Physical Body
---
Box Details: Goddess Provissions boxes are curated to nurture your inner goddess and help grow your spiritual practice. Each box has 5 to 7 full-size products, totaling a retail value of $80-$100. All the products inside are vegan, cruelty-free, and natural. For every box sold, they plant a tree through trees.org!
-AYOB