Home Made Luxe Spoiler January 2019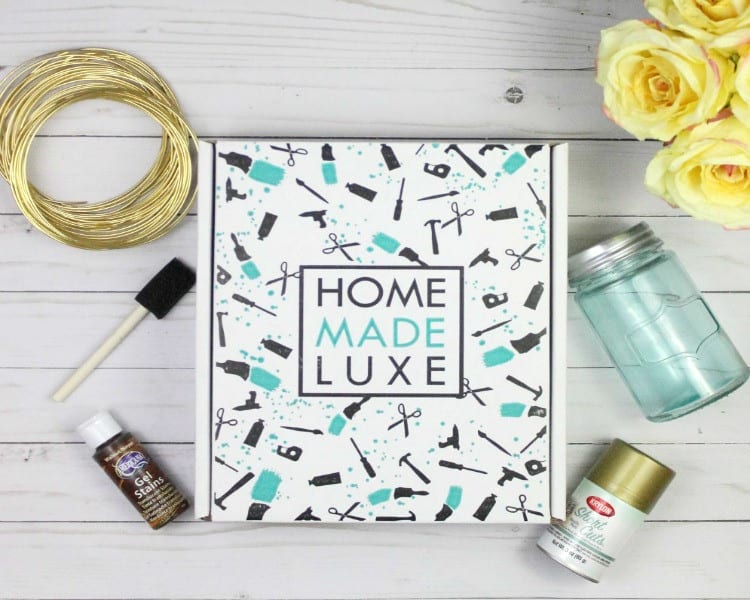 Home Made Luxe is Pinterest delivered to your doorstep! Every month you will receive everything you need to make a gorgeous home decor project, which was designed by a DIY Blogger.
---
The January project is: Learn Calligraphy and Create a Calendar Kit
First we'll teach you calligraphy. You'll watch our step by step tutorial videos and practice on our practice sheets learning how create beautiful brush lettering, starting with learning basic strokes, all the way to writing the months of the year and numbers in beautiful brush font. Then you create a cute desk calendar using your new skills. 
Materials Included: Wood shadow box, White Paint, Gold Hooks, Paper Tags, Paint Brush, Dual Tip Calligraphy Pen, Calligraphy Tutorial and Practice Pages, Written and Video Instructions. 
---
How It Works: Subscribe to Home Made Luxe and then receive a box in the mail every month. The box contains materials you need to make a DIY home decor project, please note that basic craft items like scissors and glue guns are not included. You may cancel your subscription at any time and you may also skip months at any time.
XOXO
Explore.
Save.
Enjoy!
Sign up for a free account on A Year of Boxes to receive exclusive offers, be added to our monthly mailing list, and much more! We are always adding features to improve the experience for our users, from their valuable feedback!
Join Today!