Home Made Luxe Spoiler May 2019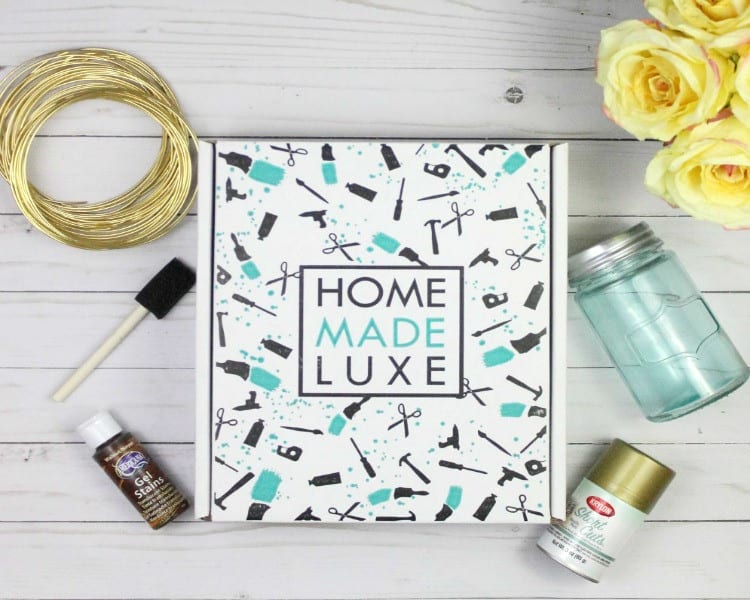 Home Made Luxe is Pinterest delivered to your doorstep! Every month you will receive everything you need to make a gorgeous home decor project, which was designed by a DIY Blogger.
---
The May Home Made Luxe project is: Bath Bomb & Marble Tray Kit
This Mommy and Me Craft kit is the perfect Mother's Day gift. Ideal for moms and grandmas to craft with their kids as they create a gorgeous marbled tray and they learn techniques to create 4 unique vanilla scented bathbombs. The bath bombs and tray can also then be gifted to a mom for Mother's Day! Its the gift that keeps on giving as mom then gets to enjoy a spa day created by her kiddos. 
What's included: Baking soda, Citric Acid, Oil, Vanilla Bruelle fragrance, Polysorbate 80, Pink Dye, Bath bomb mold, Ceramic tray, White acyrlic paint, Paint brush, Pink nail polish, bag, 2 pairs of gloves, toothpick.
---
How It Works: Subscribe to Home Made Luxe and then receive a box in the mail every month. The box contains materials you need to make a DIY home decor project, please note that basic craft items like scissors and glue guns are not included. You may cancel your subscription at any time and you may also skip months at any time.
-AYOB
Explore.
Save.
Enjoy!
Sign up for a free account on A Year of Boxes to receive exclusive offers, be added to our monthly mailing list, and much more! We are always adding features to improve the experience for our users, from their valuable feedback!
Join Today!