Howdy Baby Box Spoiler #2 January 2023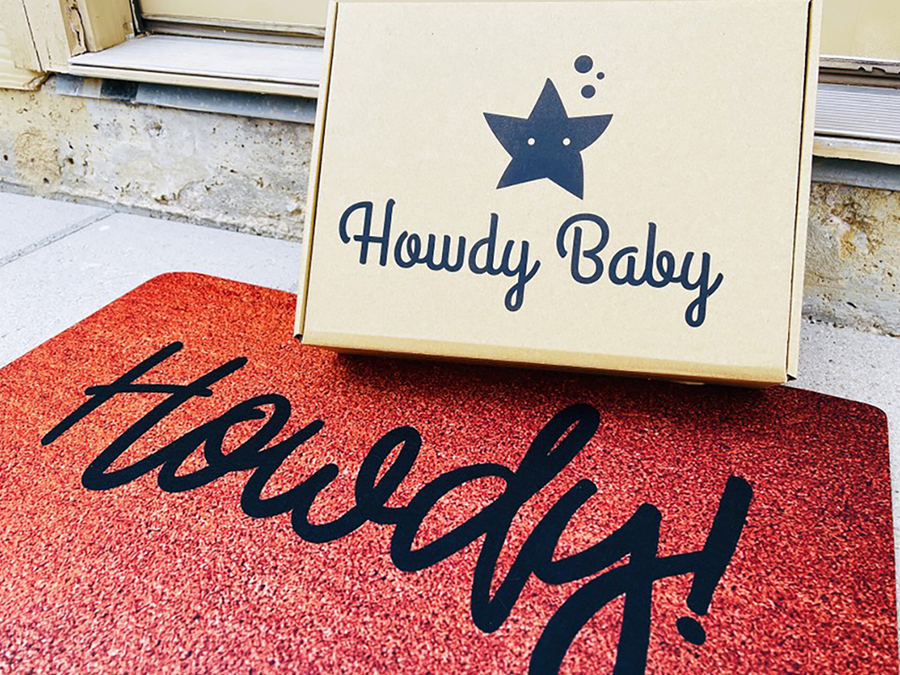 The Howdy Baby Box is a monthly subscription box for Mommas and Littles ages newborn to 6 years old that features a unique selection of products for the whole family to explore together.
---
Here's a peek at the 1st item in the January Howdy Baby Box….
It's time to reveal the 1st official sneak peek for our January "Step Into the Future" box.⁠
⁠
Self-care is so important now more than ever! That's why we're so excited to announce that every January box will include You Grow Girl Color-Changing Nail Polish from Northern Nail Polish for mom to enjoy!⁠
⁠
⁠Painting your nails can be a relaxing and therapeutic self-care activity that helps you unwind and de-stress after a long day. It's also a fun & simple way to add a pop of color and personality to your look. ⁠
⁠
This pretty nail polish changes color based on the temperature. When it's cold, it has a deep purple color with a hint of aqua shimmer. When it's warm, it turns a bright turquoise color.⁠
⁠
It's a fun and unique way to add some excitement to your nail game —  because let's be real, there's nothing more satisfying than perfectly polished nails that shimmer and shine!
⁠
Why We Love It:
Toxin-Free⁠
Pregnancy & Child Safe⁠
Natural, Vegan Ingredients⁠
Cruelty-Free Formula⁠
Chip-resistant & Long Lasting ⁠
Non-staining, Easily Removable ⁠
Handmade in Michigan⁠
---
Here's a peek at the 2nd item in the January Howdy Baby Box….
It's time for another sneak peek at our January "Step Into the Future" box.⁠
⁠
Dream bigger than big! This month, every baby box will include a Future CEO Baby Onesie from The Spunky Stork
⁠
⁠This super soft and comfortable onesie is a stylish and playful way to show off your little one's ambitious side and let the world know that they're destined for big things.⁠
⁠
Featuring a hand-drawn desk, with a clean and modern font, this adorable onesie is perfect for all future boss babies. ⁠
⁠
It's designed and printed in the USA on 100% certified organic cotton.⁠
---
Box Details: Howdy Baby Box has 2 options to choose from…
Howdy Baby Box – Ages newborn to 24 months
Howdy Kids Box – Ages 2 to 6 years
You can then choose to receive one of the following….
Essential Box – $40 per box + $9 shipping
Deluxe Box – $60 per box + $9 shipping
⁠-AYOB