Laurel & Reed FULL Spoilers June 2022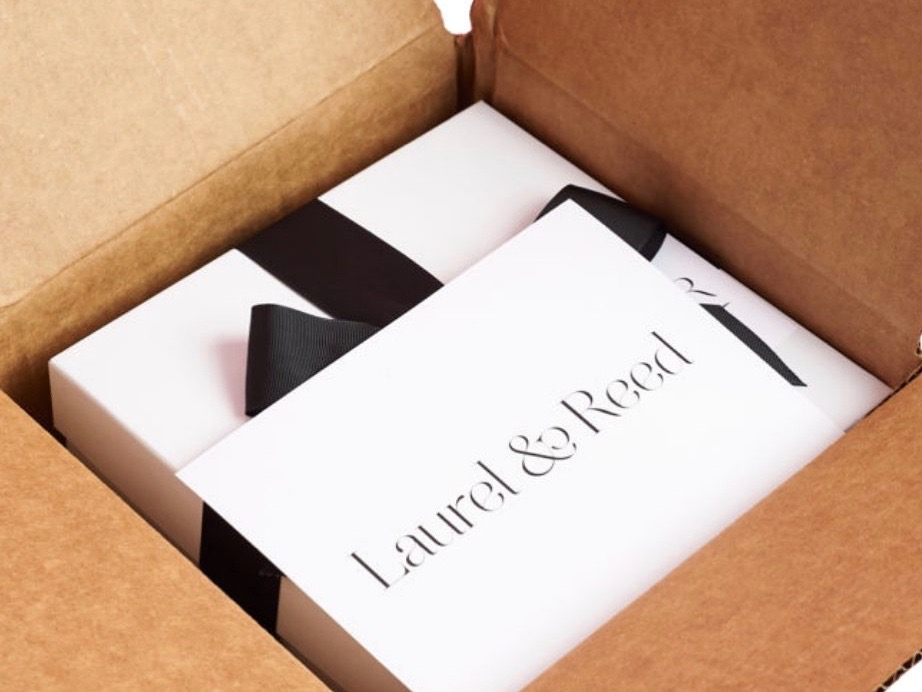 Laurel & Reed is the luxe monthly clean beauty box featuring only full-size, non-toxic and cruelty-free products. You will find a mix of clean beauty cult favorite brands and new to the scene small batch indie brands – a full discovery in clean beauty.
---
Here is a peek at all of the items in the June Laurel & Reed box…
Laurel & Reed June box teaser – We are BEYOND excited to reveal our first ever full brand partnership, and you don't want to miss this! With a total box value of $518, yes, you heard that right, this brand is all about creating an experience with their products. From smell to color to actual application – their products truly spark joy and we are so honored to feature these beauties!!
Meet Okoko Cosmétiques, a Canadian-based indie beauty brand offering results-oriented and radiance-enhancing skincare products made with meticulous care to offer you a one-of-a-kind beauty experience – earning the beloved brand over 25 awards since 2019. Okoko creates effective, advanced skincare that addresses skin clarity, fine lines, complexion, and brightness by supporting the five vital functions of a healthy, youthful complexion: moisture, nutrition, protection, renewal and radiance. All items featured this month come from their Red Label collection, their most elevated line of products formulated with a powerful combination of ingredients.
The first product in this month's box is a multi-purpose, four-in-one cleanser that also doubles as a powerful exfoliator (physical & chemical) and decadent face mask. Beauté Majestique Gel-to-Milk Cleanser is an award-winning cleanser formulated to sweep away impurities and neutralize surface pollutants leaving your complexion feeling clean and clear — without disturbing its delicate moisture barrier. The gel-to-milk formula is supercharged with pumpkin and bamboo powder, salicylic acid, and papaya to deliver gentle-yet-effective exfoliation and enriched with squalane to replenish skin lipids.
Starting as a soft, gentle, moisturizing gel, Beauté Majestique effortlessly melts away makeup without stripping or drying your skin — and upon contact with water, it transforms into a silky milk that hydrates and illuminates the complexion. Indulgently rich and delightfully hydrating, this face cleanser elevates cleansing to a luxurious ritual — the very essence of the OKOKO experience.
The 2nd item in our OKOKO x Laurel & Reed box is another award winning product from the Red Label Prestige line, all exclusive formulas developed using rare ingredients selected based on extensive R & D and achieved only through strong formulation knowledge. OKOKO Cosmétiques uses only the most premium and highest quality natural ingredients available on the market combining the best of the best to deliver an elevated skin supplement.
Unveil more radiant-looking, invigorated skin with L'Élixir de Pureté — a luxury face serum featuring a synergistic complex of botanicals that protect the skin against environmental stressors, visibly correct the signs of aging, and promote radiance.
Powered by high-performance, evidence-based botanical extracts, this luxury age-defying serum offers an all-in-one, multi-targeted solution that addresses dullness, dryness, the appearance of wrinkles and hyperpigmentation, as well as environmental stressors in a fast-absorbing, velvety formula.
The potent age-defying properties of organic beech tree bud extract are combined with moisturizing vegetable ceramides and beta-glucan to create a smooth-looking complexion that is thoroughly hydrated and protected. The weightless texture is enhanced with prebiotics that improve and strengthen the skin's moisture barrier and are complemented with a concentrated amount of vitamin C to diminish the look of dark spots and infuse the skin with a healthy, head-turning glow.
Rediscover your skin's youthful, radiant capacity with the L'Élixir de Pureté luxury face serum.
Our final product in this months exclusive OKOKO COSMÉTIQUES x Laurel & Reed box will round out your skincare routine!
Experience renewed, clarified & youthfully radiant skin with Diamant Bleu – Prestige Edition (Age Defying Cream with Bakuchiol, Retinol + Resveratrol).
Developed to provide mature skin with the ultimate in youth preserving care, Okoko Cosmétiques new Diamant Bleu – Prestige Edition is a luxurious cream and antioxidant-rich formula brilliant for reducing signs of ageing, hydrating thirsty skin, renewing luminosity and preventing moisture loss. This sophisticated formula is infused with Diamond extract and designed to achieve intensive nourishment that leaves the skin feeling supple and refreshed.
This age defying cream maximizes hydration levels and offers an all-in-one, multi-targeted solution that addresses dullness, dryness, the appearance of wrinkles and hyperpigmentation, as well as environmental stressors in a fast-absorbing, creamy, mousse like formula.
Powerhouse antioxidants bakuchiol + encapsulated retinol join forces to visibly correct the signs of aging and promote radiance. Resveratrol and prebiotics help to reinforce the skin barrier, leaving your complexion feeling protected, fortified and healthy. Vegetal lanolin provides superior hydration, skin protection and anti-aging properties while calendula co2, blue tansy and bisabolol provide a calming skin feel revealing a calmer, clarified and comforted skin.
Use this high-performance, advanced age defying cream to help "rewind" the appearance of ageing, target age spots, deliver the intensive moisture your skin needs leaving you feeling more beautiful every day.
Use it to:
– Hydrate dehydrated skin
– Reduce the look of wrinkles and fine lines
– Reduce the appearance of age spot
– Provide a brightening & illuminating effect
– Reveal smoother skin
---
What you Get: Every Laurel & Reed box will feature 3+ full size products including non-toxic, all-natural and cruelty free hair care, body and skincare and other top-shelf surprises with a minimum retail value of $125+.
-AYOB