Luxor Box Spoiler March 2017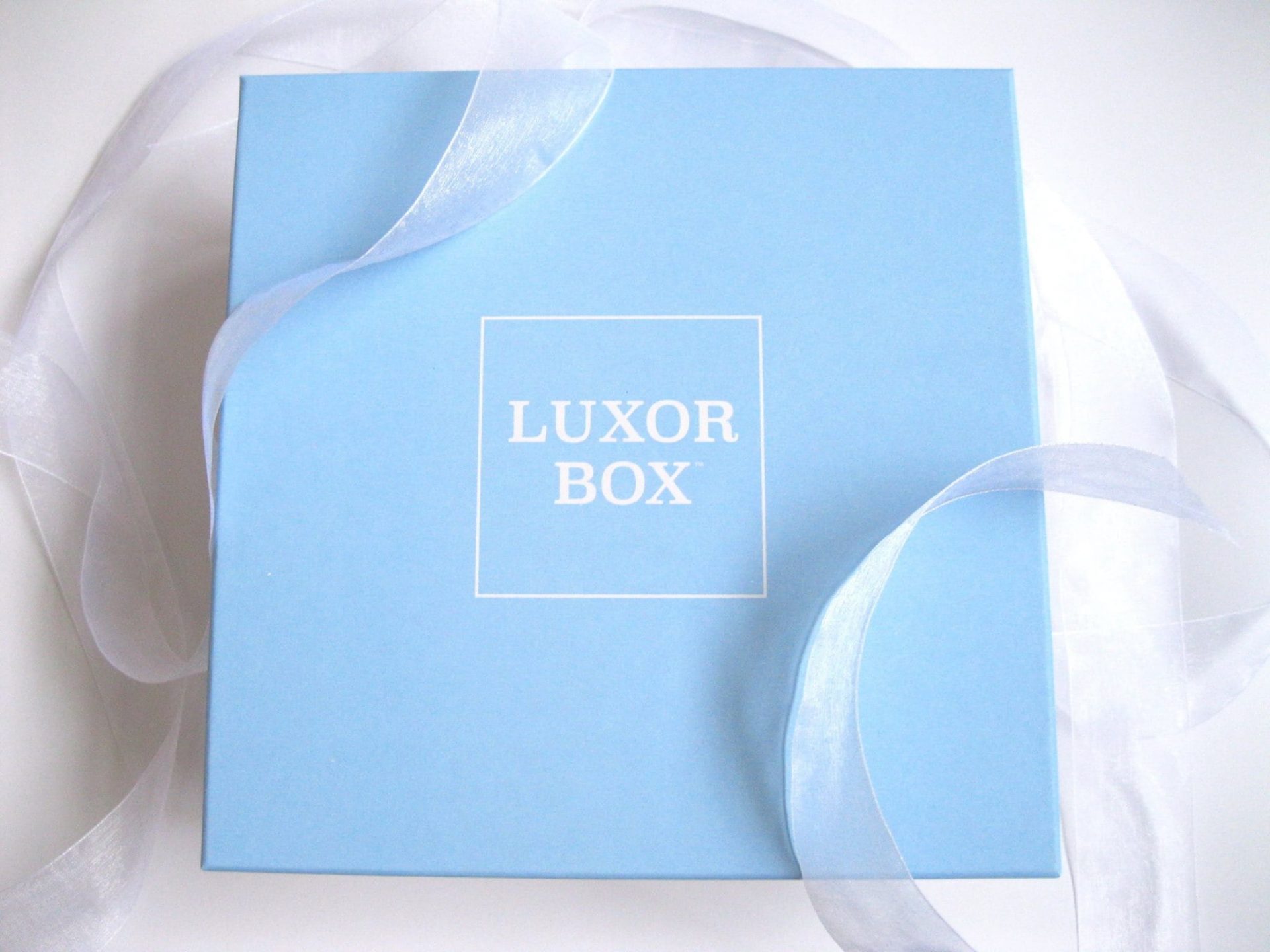 Luxor Box Spoiler March 2017
Luxor Box is an exclusive one-of-a-kind luxury lifestyle subscription box with limited memberships. Discover full-size luxurious spa products, home products and unique treasures from around the world. Delivered 6 times per year, every-other-month.
Here is a sneak peek at what you will find in your March box: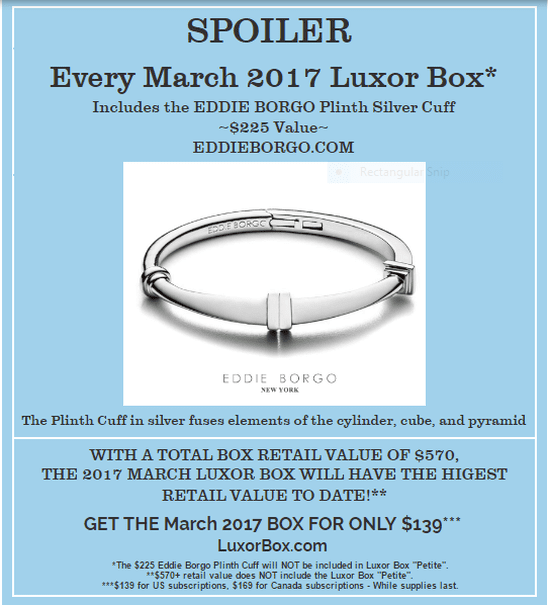 Thoughts: You just can't beat this value. Every month Luxor Box highly exceeds the the price of the box with the value of the items included. This box is no exception with the above bracelet alone far surpassing the box price and we look forward to receiving it!
Are you excited for the Eddie Borgo Plinth Silver Cuff?
XOXO
Explore.
Save.
Enjoy!
Sign up for a free account on A Year of Boxes to receive exclusive offers, be added to our monthly mailing list, and much more! We are always adding features to improve the experience for our users, from their valuable feedback!
Join Today!