Manifestation Box Spoiler #1 April 2022
The Manifestation Box from Gogh Jewelry Design is an empowering monthly practice that's sent right to your door created to inspire connection with yourself and Mother Earth.
---
Here is a peek at the 1st item in the April Manifestation Box…
For the month of April, I prepared you tools in the form of meditations and gemstones to help set your intentions for Awakening the Divine Feminine as part of your Manifestation Box from Gogh Jewelry Design. 
The Divine Feminine lives within you, within me, within us all.
The Divine Feminine is an energy, which means she can't be seen or heard, but she can be felt.
She is the feminine that exists in all living beings on earth, including the ocean, moon, and trees. She is sometimes known as Yin energy, Shakti, Kali, or Gaia.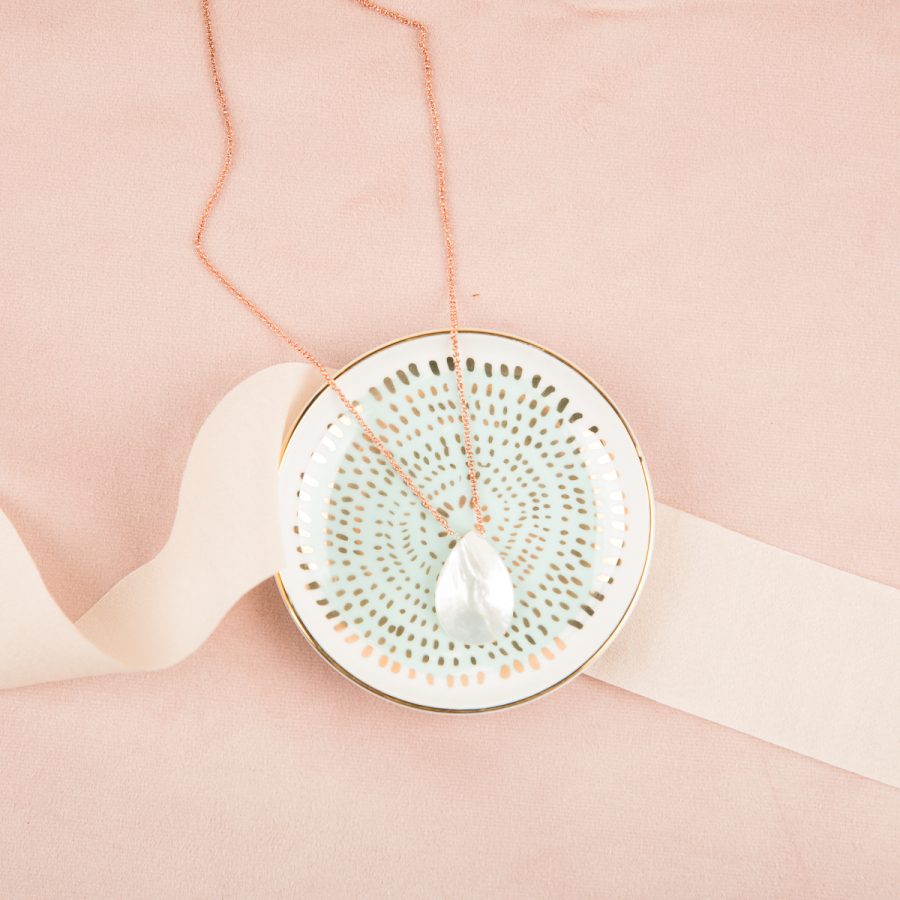 NECKLACE ($29): White Abalone Shell is said to enhance feelings of peace, compassion and love. It has a lovely warm, gentle vibration. It is great in times of tough emotional issues, soothing the nerves and encouraging a calm demeanour. The Abalone Shell is a perfect gift for those who have survived traumatic experiences, to let them know that while they may have been tossed and turned themselves as the shell has been in the sea, in the end, they are only more beautiful for it.
---
What you get:
Each month Manifestation Box subscribers will receive a handcrafted gemstone bracelet and necklace with carefully picked healing crystals based on the energies in the Universe to assist your practice. ($29 + $29 value)
A Healing Crystal, a Gemstone or an Earth Element to meditate with. You can hold it in your palm or keep it under your pillow to enhance your practice. ($9 value)
Your PERSONALIZED Astrology forecast for health, love and happiness based on your Zodiac. ($10 value)
Each month you will receive two powerful affirmation cards to create EMPOWERING BELIEFS and set your mind on compassionate living. Keep one, gift one ($10 value)
-AYOB