Manifestation Box Spoiler #2 September 2022
The Manifestation Box from Gogh Jewelry Design is an empowering monthly practice that's sent right to your door created to inspire connection with yourself and Mother Earth.
---
Here is a peek at the 1st item in the September Manifestation Box…
Self-reflection is a humbling process. It's essential to find out why you think, say, and do certain things… then better yourself." – Sonya Teclai
For the month of September Manifestation Box I prepared you tools to help you with Journaling, Gratitude and Self Reflection as part of your Manifestation Box from Gogh Jewelry Design. 
NECKLACE: Eudialyte Crystal Necklace.
Eudialyte has developed the nickname of "The Stone of the Heartland" due to its connection to the energies of unconditional love and its ability to root these loving energies into ourselves through thoughts, feelings, and manifestations.
Eudialyte is an uplifting and energizing heart stone. When you work with the energies of this stone, you are allowing yourself to accept and communicate love!
---
Here is a peek at the 2nd item in the September Manifestation Box…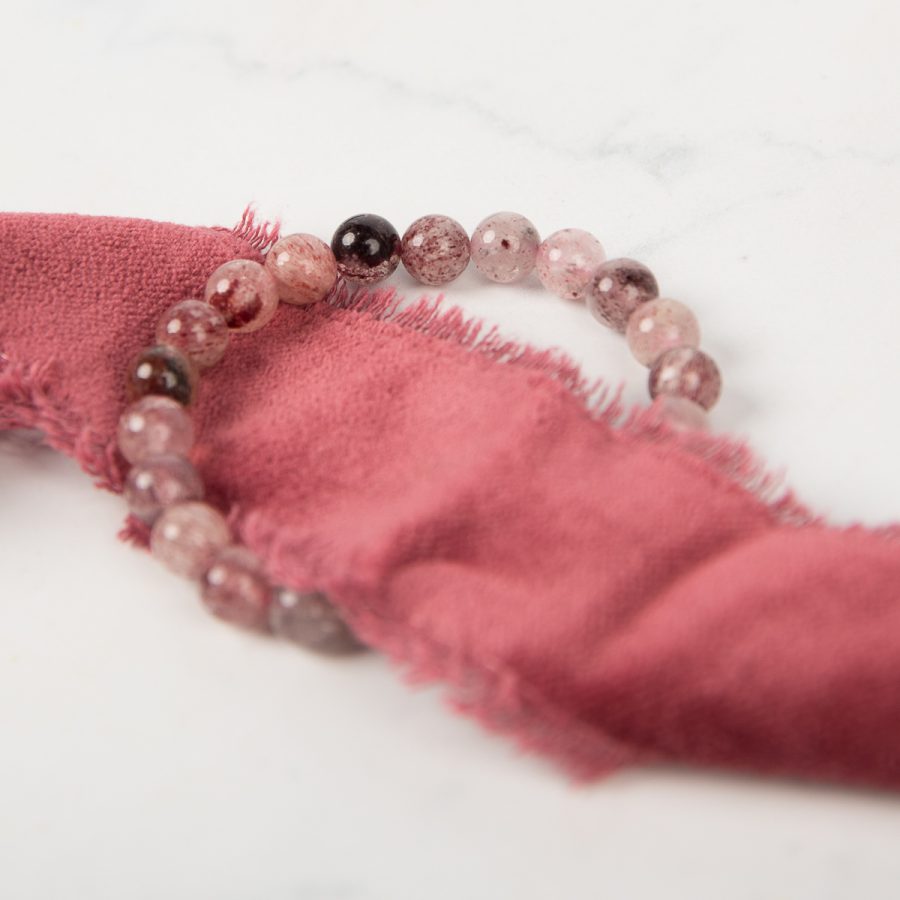 BRACELET: Strawberry Quartz Bracelet for Joy in Your Life.
It is primarily a Stone of Joy. It enables us to see the happy, beautiful and pleasant aspects of Life. It increases optimism and positive thinking. If you have been stuck in a rut of negativity, pessimism, or depression, Strawberry Quartz helps to transform those feelings into more uplifting and supportive feelings. If your daily life is feeling stagnant and dull, then this stone helps you recognize the simple pleasures that used to make you happy.
---
What you get:
Each month Manifestation Box subscribers will receive a handcrafted gemstone bracelet and necklace with carefully picked healing crystals based on the energies in the Universe to assist your practice. ($29 + $29 value)
A Healing Crystal, a Gemstone or an Earth Element to meditate with. You can hold it in your palm or keep it under your pillow to enhance your practice. ($9 value)
Your PERSONALIZED Astrology forecast for health, love and happiness based on your Zodiac. ($10 value)
Each month you will receive two powerful affirmation cards to create EMPOWERING BELIEFS and set your mind on compassionate living. Keep one, gift one ($10 value)
-AYOB