Manifestation Box Spoiler #3 November 2022
The Manifestation Box from Gogh Jewelry Design is an empowering monthly practice that's sent right to your door created to inspire connection with yourself and Mother Earth.
---
Here is a peek at the 1st item in the November Manifestation Box…
"Remember that sometimes not getting what you want is a wonderful stroke of luck." – Dalai Lama XIV
For the month of November Manifestation Box I prepared you tools to help you  practice Patience as part of your Manifestation Box from Gogh Jewelry Design. 
BRACELET: Howlite and Turquoise Bracelet for Patience
Howlite strengthens memory and stimulates desire for knowledge. It teaches patience and helps to eliminate rage, pain and stress.
A calming stone, Howlite calms communication, facilitates awareness and encourages emotional expression. Howlite balances calcium levels in the body.
Turquoise is believed to bring luck and to possess powers, including the ability to promote wealth, attract love and bring happiness. In ancient Persia it was once believed that the wearing of turquoise talismans would protect the wearer from death.
---
Here is a peek at the 2nd item in the November Manifestation Box…
NECKLACE: African Turquoise Necklace to bring Good Fortune.
Turquoise is a purification stone. Its energy is excellent for depression and exhaustion, it also has the power to prevent panic attacks.
Turquoise is perhaps the oldest stone in man's history, the talisman of kings, shamans, and warriors. It is a stone of protection, strong and opaque, yet soothing to the touch, healing to the eye, as if carved from an azure heaven and slipped to earth.
---
Here is a peek at the 3rd item in the November Manifestation Box…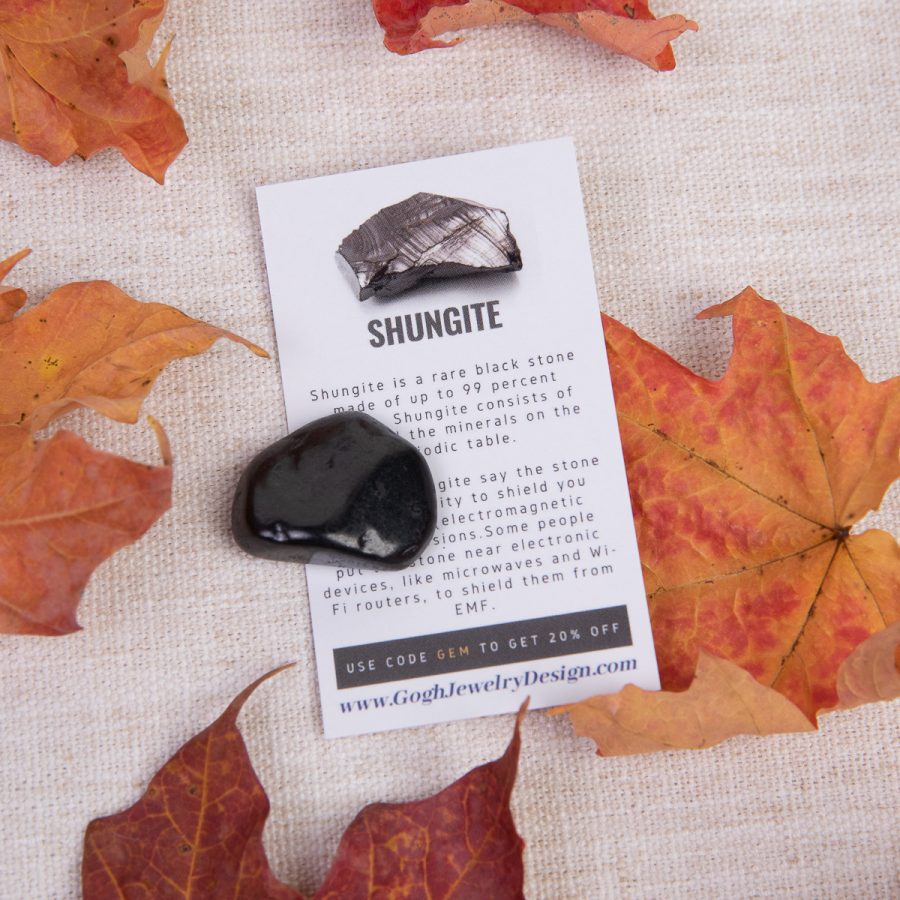 GEMSTONE: Shungite healing power.
Shungite is a rare black stone made of up to 99 percent carbon. Shungite consists of nearly all the minerals on the periodic table.
Users of shungite say the stone has the ability to shield you from EMF (electromagnetic field) emissions.Some people put the stone near electronic devices, like microwaves and Wi-Fi routers, to shield them from EMF.
---
What you get:
Each month Manifestation Box subscribers will receive a handcrafted gemstone bracelet and necklace with carefully picked healing crystals based on the energies in the Universe to assist your practice. ($29 + $29 value)
A Healing Crystal, a Gemstone or an Earth Element to meditate with. You can hold it in your palm or keep it under your pillow to enhance your practice. ($9 value)
Your PERSONALIZED Astrology forecast for health, love and happiness based on your Zodiac. ($10 value)
Each month you will receive two powerful affirmation cards to create EMPOWERING BELIEFS and set your mind on compassionate living. Keep one, gift one ($10 value)
-AYOB