Mother Earth Wrap Club Spoiler February 2022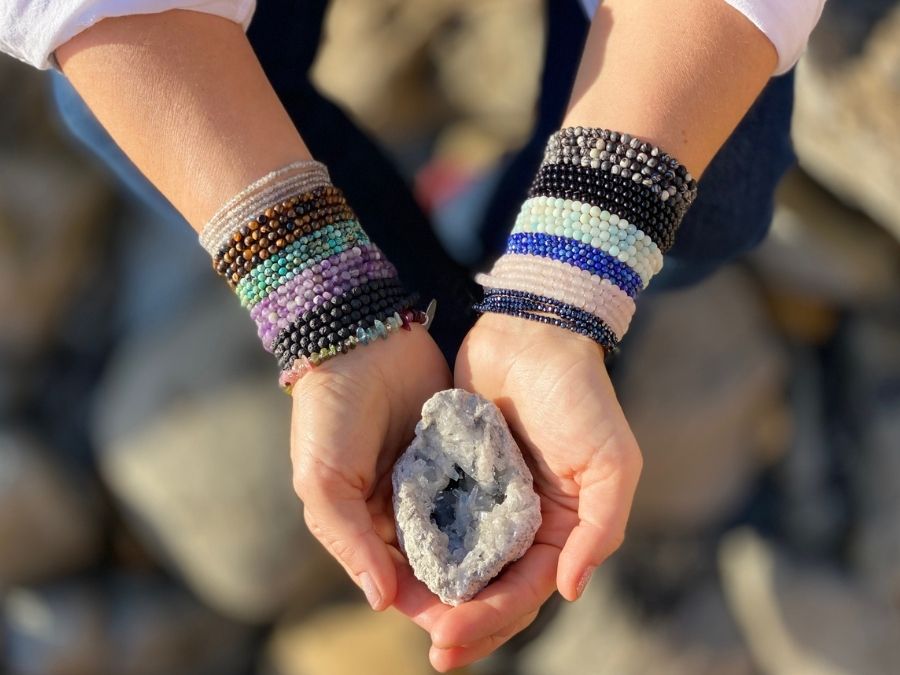 Mother Earth Wrap Club is designed to be a ritual to gain crystal wisdom and empowerment in the form of one wrap bracelet a month.
---
Here is a peek at the February Mother Earth Wrap Club bracelet…
The stone to celebrate Singles Awareness Day? It just happens to be the Wrap Bracelet of the Month.
Rhodonite Wrap Bracelet – February Mother Earth Wrap Club:  Rhodonite is a stone of compassion, an emotional balancer that clears away emotional wounds and scars from the past, and that nurtures love. It stimulates, clears and activates the heart.
I'll be honest, I hate the pressure of Valentines Day and how it makes many people feel. Those in a relationship… the pressure of showing your love. If you are single, then the feel of even more alone.
I prefer a celebration of love in all forms recognizing the love between friends, family and loving yourself.
---
What You Get: Each month Mother Earth Wrap Club subscribers will receive a surprise Healing Crystal Wrap Bracelet (personalized to your wrist size) that is not yet available on the web to work with supportive energies.
 AYOB