Nourish Beauty Box Spoilers March 2019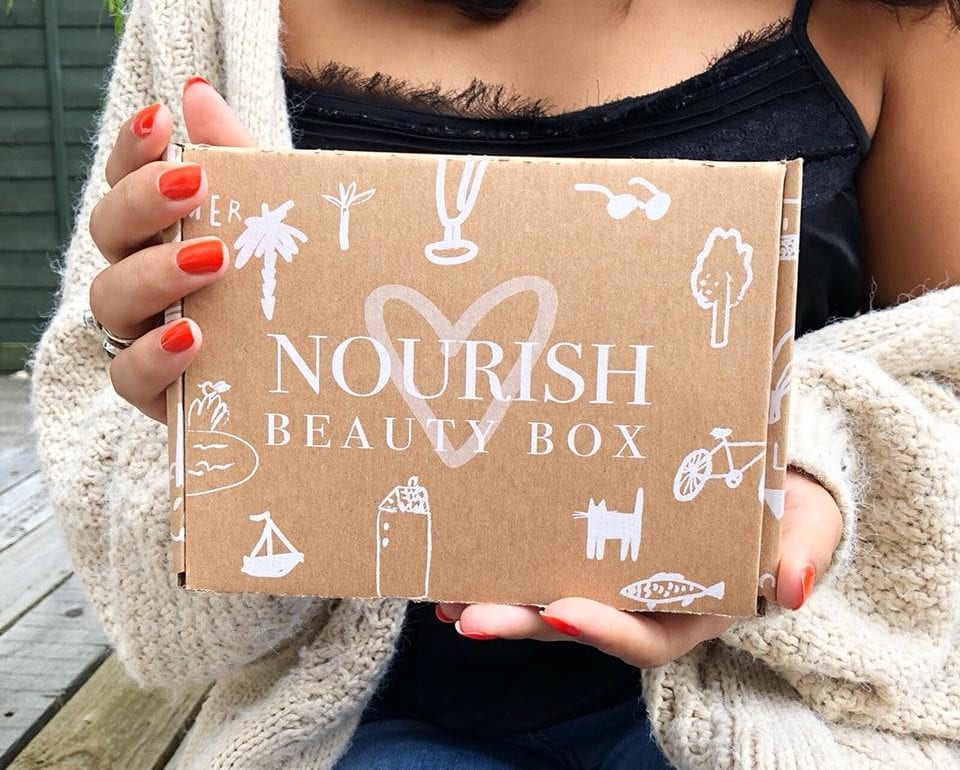 Nourish Beauty Box : a monthly, vegan, cruelty-free & ingredient-conscious subscription box for beauty enthusiasts!
They believe in making conscious choices, of being mindful of what we put in and on our bodies. Living well starts with loving yourself, and what better way to cultivate personal compassion than a consistent box of bliss filled with beautifully crafted, organic, cruelty-free products.
Coupon Code: Use code AYOB for 15% OFF your first box! – CLICK HERE
---
Here's a peek at the March Nourish Beauty Box…..
The March Nourish Beauty Box will include…..
Seraphine Botanicals – Camelina + Strobe ($18.00)
Wyldflower Labs – Exfoliating Foot Salve ($12.99)
PAAVANI Ayurveda – Tridoshic Harmonizing Aromatherapy Spritzer ($20.00)
Nourish Naturals – Glance Eyeshadow Duo ($12.50)
---
What You Get: Nourish Beauty Box subscribers can expect to receive the following…..
4 To 5 Earth Activated, Healthy Beauty Products
100% Cruelty-Free And Skin-Loving
100% Vegan And Gluten-Free
FREE US Shipping For Subscriptions & E-Shop Orders Above $50
XOXO