Pipsticks Kids Sticker Club Spoilers February 2021
The February Kids Sticker Club is a wild collection of roaming dinosaurs, racing snails, adorable unicorns and tiny mice! It's also got a SUPER fun Big Puffy Butterfly and the cutest daisy scratch n' sniff stickers too!
Each Kids Club sticker pack comes with a collectible GIANT puffy sticker (it's HUGE) and scratch n' sniff Pipstickers as well as 13 other sticker sheets designed to inspire joy and spark creativity.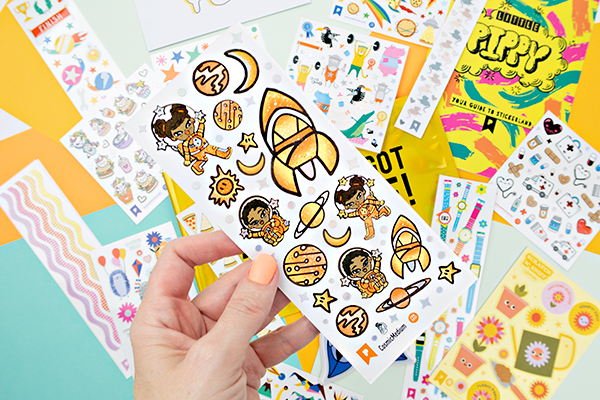 Get over $48 of stickers for 17.95 with our Classic pack, or choose our Petite pack for just 11.95! When you subscribe, you'll get a sparkly pack with a reusable storage pouch, Little Pippy (an activity zine for sticker lovers), a postcard, + 15 of the dreamiest stickers you can imagine. You'll also get a discount to their online store and access to their super active VIP Subscribers group on Facebook so you can connect with other sticker lovers!
Subscribe before 11:59 pm PST on January 31st!
-Pipsticks
Explore.
Save.
Enjoy!
Sign up for a free account on A Year of Boxes to receive exclusive offers, be added to our monthly mailing list, and much more! We are always adding features to improve the experience for our users, from their valuable feedback!
Join Today!