Pipsticks Kids Sticker Club Spoilers March 2022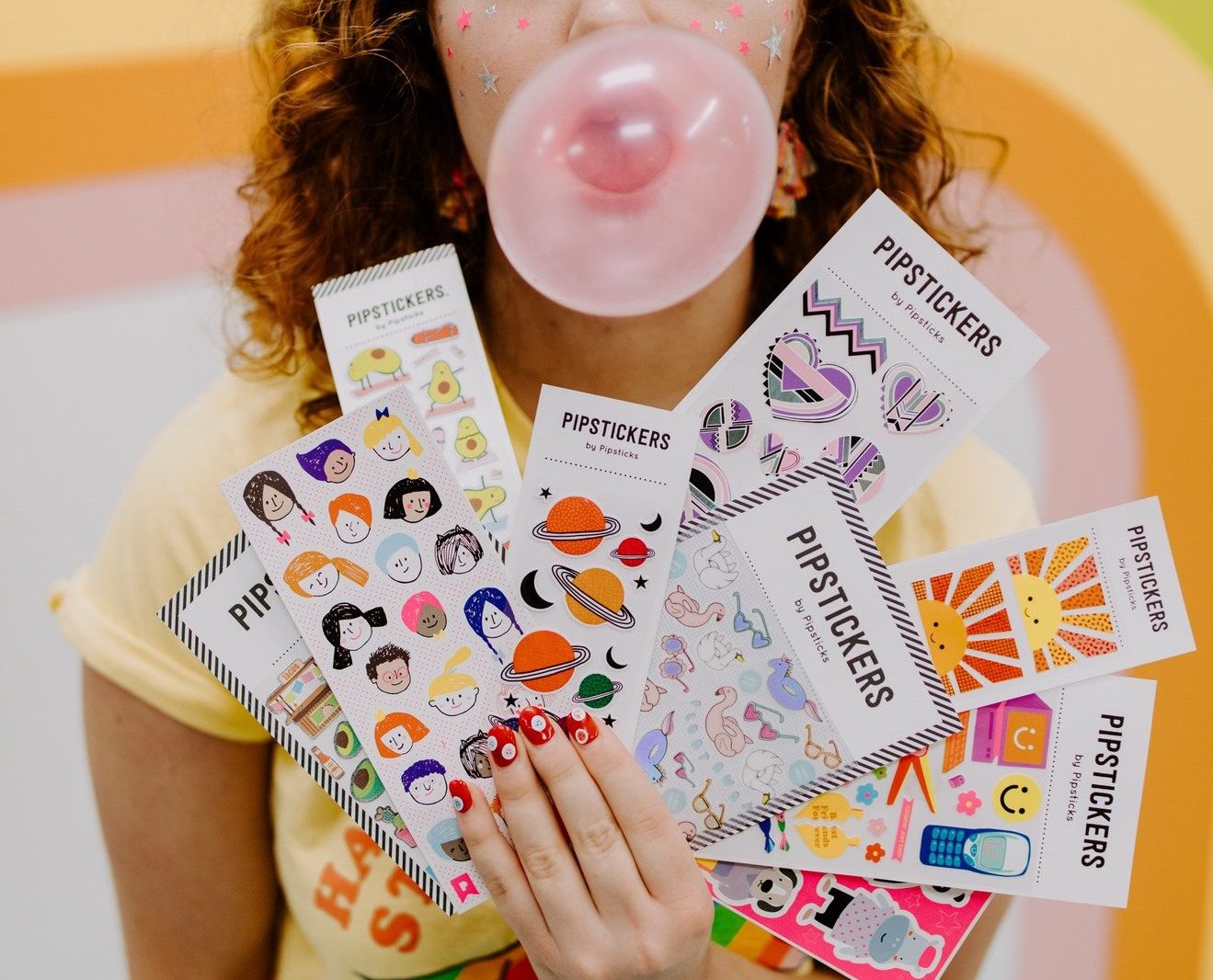 Pipsticks is a monthly sticker subscription with plans for kids and adults. Be the first to get Pipsticks' new Pipstickers designs before they hit the market – a value of over $45 worth of stickers each month!
---
Here is a peek at some of the stickers included in the March Pipsticks Kids Sticker Club…
Pipsticks Sticker Club March Spoiler – Kids Club Classic
The March Kids Sticker Club theme is perfect for springtime! This month's sticker sheets are colorful and fun with loads of stickers to keep you inspired and creative. You'll get fun little bugs (the classics – ladybugs, butterflies, and bees!), funny alligators, Puffy mushrooms, scratch n'sniff coconut bubble tea, dress your own bunny, and lots more! Perfect for springtime crafting and card making!
There are enough stickers inside to split between two kids and is perfect for ages 3+. Each Kids Club sticker pack comes with a collectible puffy sticker sheet, a coloring postcard, and scratch n' sniff Pipstickers, as well as 13 other sticker sheets designed to inspire joy and spark creativity.
---
What You Get: Get over $50 of stickers for $17.95 with the Classic Pipsticks pack, or choose the Petite pack for just $11.95! When you subscribe, you'll get a sparkly pack with a reusable storage pouch, Little Pippy (an activity zine for sticker lovers), a postcard, + 15 of the dreamiest stickers you can imagine. You'll also get a discount to the online store and early access to new products before they are available for purchase on the website!
-AYOB