Pipsticks Pro Sticker Club Spoilers May 2021
Calling all Plant Ladies! The May Pipsticks Pro Sticker Club theme is Way to Grow! With the finest foil and details, this pack is SO gorgeous! You'll find dreamy watercolor flowers, lush potted plants, pretty floral teacups, and colorful cows that will look absolutely beautiful in your journal and crafting!
Pipsticks Sticker Club delivers a serious dose of sticker love, debuting each new Pipsticker collection in their monthly subscriber packs!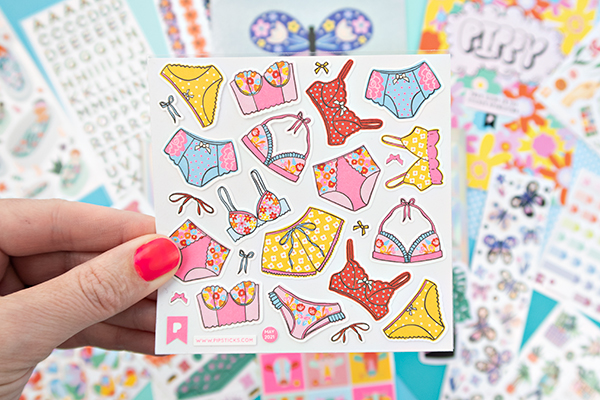 The Pipsticks Pro Club is perfect for sticker-loving teens and adults. These Pipstickers are great for planning, crafting, journalling, snail mail, and collecting 🙂
Get over $48 of stickers for 17.95 with our Classic pack or choose our Petite pack for just 11.95! When you subscribe, you'll get a sparkly pack with reusable storage pouch, Pippy (a zine for sticker lovers), a postcard, + 15 of the dreamiest stickers you can imagine. You'll also get access to their super active VIP Subscribers group on Facebook so you can connect with other sticker lovers!
Subscribe before 11:59 pm PST on May 31st!
-Pipsticks