Pipsticks Pro Sticker Club Spoilers September 2020
Pipsticks is a monthly sticker subscription with plans for kids and adults. Be the first to get Pipsticks' new Pipstickers designs before they hit the market – a value of over $45 worth of stickers each month!
---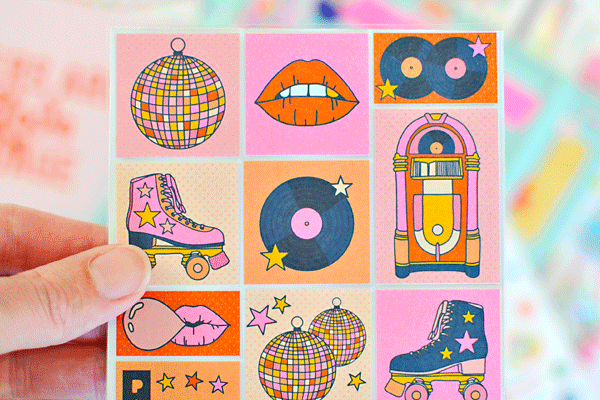 Get ready for a party in your mailbox! Pipsticks Sticker Club delivers a serious dose of sticker love debuting each new Pipsticker collection in their monthly subscriber packs! September's Pro Club stickers are super fun, super colorful, and will get you in a party mood…
September's stickers are inspired by our birthday month (we'll be SIX years old)! With the finest foil and neon details, this pack is super fun! We collaborated with Kitiya Palaskas to create two sheets oof party themed stickers. You'll also find pretty mocktails, flower cakes, roller skates, baking supplies, and pretty party decorations that will look amazing in your journal and planner! The Pro Club is perfect for sticker loving teens and adults. These Pipstickers are great for planning, crafting, journalling, snail mail, and collecting 🙂
Get over $48 of stickers for 17.95 with our Classic pack, or choose our Petite pack for 11.95! When you subscribe, you'll get a sparkly pack with reusable storage pouch, Pippy (a zine for sticker lovers), a postcard, + 15 of the dreamiest stickers you can imagine. You'll also get access to their super active VIP Subscribers group on Facebook so you can connect with other sticker lovers!
---
What You Get: Pipsticks has 2 subscription options to choose from….
The Pro Sticker Pack (Adult Pack) is perfect for scrapbookers, snail mailers, planners and sticker lovers from the age of about 10-13 and up.
The Kids Sticker Pack is totally child-friendly, they can do everything by themselves which means it's a break for the parents – yay!
-AYOB