Smartass & Sass Spoiler #2 May 2022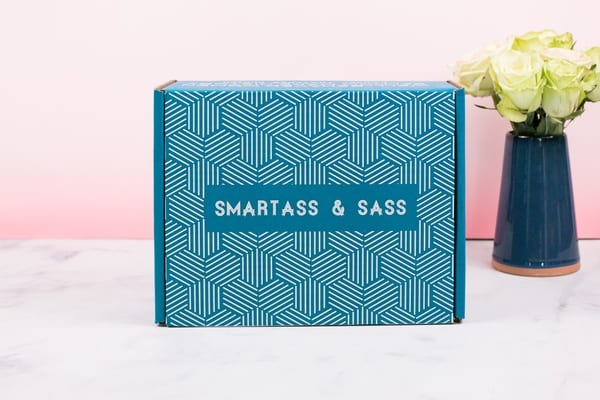 Smartass & Sass is a gift and subscription service for snarky individuals and cynical a**holes. They hand-select products from artists and small businesses and work with manufacturers to produce brand-new items that are sure to make you giggle. Subscribers also help them decide on items and have access to a secret sale shop.
---
Here's a peek at the first item in the May "It's fine, I'm fine, everything is fine.⁠⁠" Smartass & Sass box…..
SPOILER ALERT
MAY'S THEME IS: It's fine, I'm fine, everything's fine.⁠⁠
This month's first spoiler is the Fidget Necklace from Foxy Original!⁠
Here are the highlights:⁠
Two sided⁠
Plated in 14 karat gold⁠
16″ chain⁠
Disk spins, so fidget away to stay grounded and calm⁠
---
Here's a peek at the 2nd item in the May Smartass & Sass box…..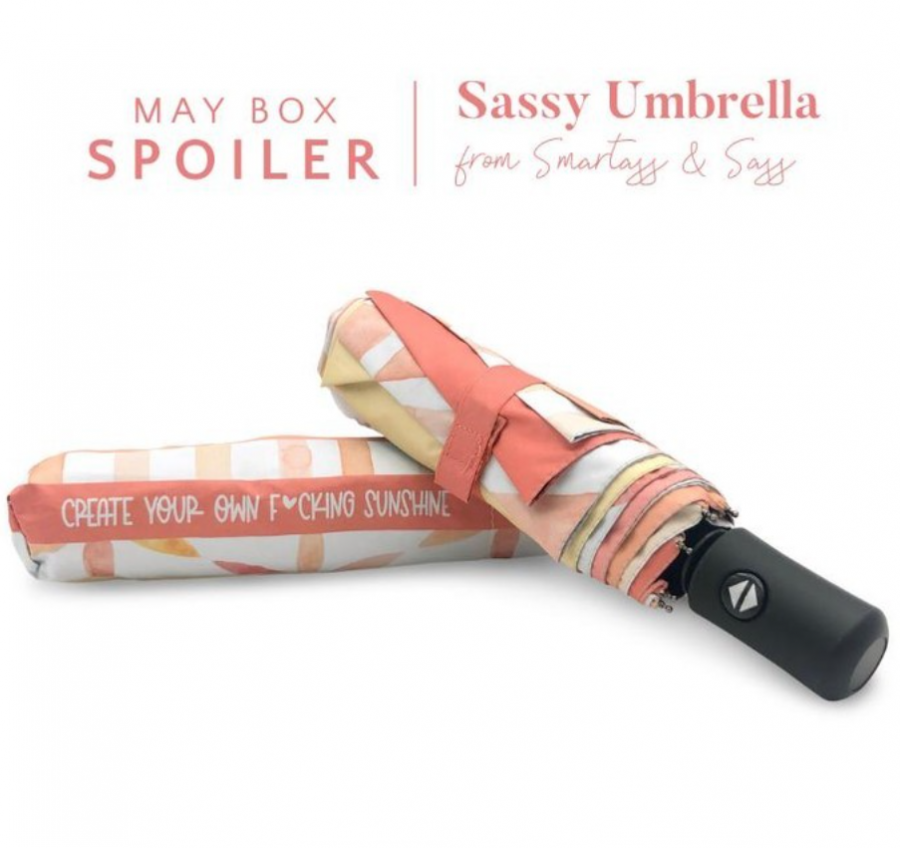 SECOND SPOILER ALERT! 
This month's second spoiler is a Sassy Umbrella from Smartass & Sass 
⁠
Rain, rain go away, you are f*cking up my slay! Use this umbrella when the weather is just not going the way you want it to. Has a black UV liner for use in ALL types of weather—sunny or cloudy.⁠
⁠
What else is in the box?⁠
Anxiety soother (SPOILER)⁠
Outdoor hair protector (SECOND SPOILER)*⁠
Item decorators⁠
Monthly blood-stopper case⁠
Button repair kit⁠
A tool to organize your things to avoid*⁠
& a sassy shirt for BIG box subscribers!⁠
*These items contain profanity.⁠
---
What You Get: Each Smartass & Sass box will have 5-8 handmade, hilarious items. The items will have a theme (e.g. Motivational AF) and all of the items will relate to it. You can expect things like mugs, notebooks, tote bags, water bottles, pens & pencils, magnets, candles, and more. They regularly survey their sassy gang to make sure they are finding the types of goods you want to get.
-AYOB