Smartass & Sass Spoilers April 2022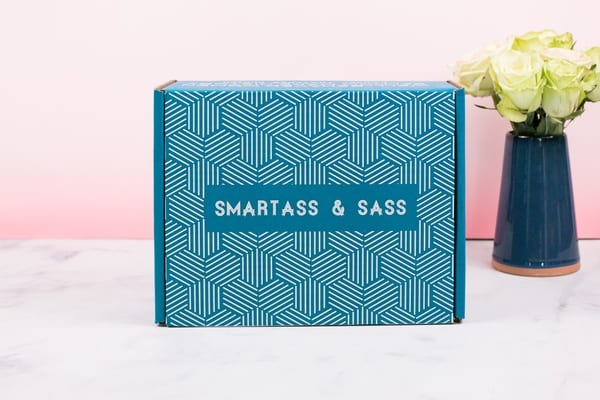 Smartass & Sass is a gift and subscription service for snarky individuals and cynical a**holes. They hand-select products from artists and small businesses and work with manufacturers to produce brand-new items that are sure to make you giggle. Subscribers also help them decide on items and have access to a secret sale shop.
---
Here's a peek at the first two items in the April "Guess Who Has Their Shit Together" Smartass & Sass box…..
SPOILER ALERT!
⁠April's theme is: Guess Who Has Their Shit Together 
⁠
This month's first spoiler is the "Dear Bed" pillowcase set from Smartass & Sass! H
Here are the highlights:⁠
Two pillowcases⁠
Satin!!⁠
Comes in custom storage bag⁠
Protects your hair keeping it happy and healthy ⁠⁠
SECOND SPOILER ALERT! 
APRIL'S THEME IS: GUESS WHO HAS THEIR SHIT TOGETHER ⁠
This month's second spoiler is the Spiritual AF card deck from Knock Knock! ⁠
⁠
These ultra-inspiring cards don't sugarcoat that it's often hard AF to grow as a human and be your best self. Use this thought-provoking deck to remind yourself and reality check yourself. It's spiritual growth in a box!⁠
What else is in the box?⁠
Pillowcases (SPOILER)⁠
Inspiration Deck (SECOND SPOILER…)⁠
Stress-busting blend*⁠
Determination decal*⁠
Spellbound kit⁠
Organizational notekeeper⁠
Snazzy scarf⁠
Note emphasizers*
*These items contain profanity.⁠
---
What You Get: Each Smartass & Sass box will have 5-8 handmade, hilarious items. The items will have a theme (e.g. Motivational AF) and all of the items will relate to it. You can expect things like mugs, notebooks, tote bags, water bottles, pens & pencils, magnets, candles, and more. They regularly survey their sassy gang to make sure they are finding the types of goods you want to get.
-AYOB