Smartass & Sass Theme Spoiler August 2021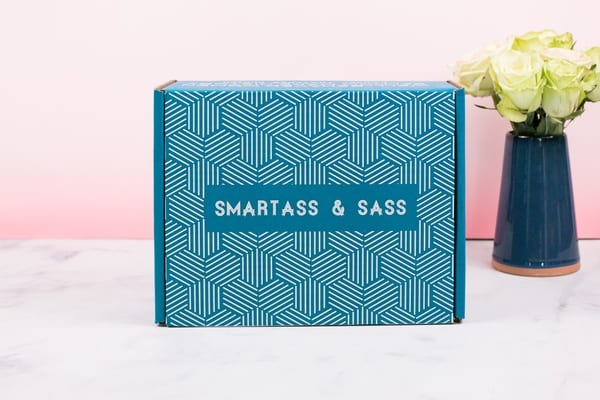 Smartass & Sass is a gift and subscription service for snarky individuals and cynical a**holes. They hand-select products from artists and small businesses and work with manufacturers to produce brand-new items that are sure to make you giggle. Subscribers also help them decide on items and have access to a secret sale shop.
---
Here's a peek at the theme for the August Smartass & Sass box…..
This month's subscription will have you being mindful of the sh*t you think about.
Trying to live more in the present, stopping the constant worrying, ending negative self-talk… and not letting anyone get in the way of your new vibes!
August is all about knowing that everything is going to be A-OKAY without anyone getting in the way.
August's theme is: Don't Kill My Vibe
Order by August 13th; subscriptions ship August 18th!⁠
---
What You Get: Each Smartass & Sass box will have 5-8 handmade, hilarious items. The items will have a theme (e.g. Motivational AF) and all of the items will relate to it. You can expect things like mugs, notebooks, tote bags, water bottles, pens & pencils, magnets, candles, and more. They regularly survey their sassy gang to make sure they are finding the types of goods you want to get.
-AYOB