Smartass & Sass Theme Spoiler February 2021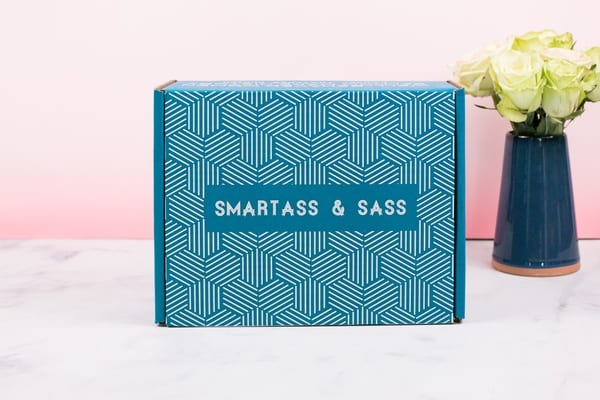 Smartass & Sass is a gift and subscription service for snarky individuals and cynical a**holes. They hand-select products from artists and small businesses and work with manufacturers to produce brand-new items that are sure to make you giggle. Subscribers also help them decide on items and have access to a secret sale shop.
---
Here's a peek at the theme for the February Smartass & Sass box…..
February's Theme: "Make Today Your Bitch"
This month will make you more mindful of the badass you are. Make every situation your B*TCH, because backing-down is just not an option anymore! February is all about taking the reins and steering everything towards greatness.
A portion of every subscription will go to all of the following organizations:
Feeding America
Breast Cancer Research Foundation
Doctors without Borders
The Community Canine Project
Provides a warm meal to a child in Uganda
---
What You Get: Each Smartass & Sass box will have 5-8 handmade, hilarious items. The items will have a theme (e.g. Motivational AF) and all of the items will relate to it. You can expect things like mugs, notebooks, tote bags, water bottles, pens & pencils, magnets, candles, and more. They regularly survey their sassy gang to make sure they are finding the types of goods you want to get.
-AYOB
Explore.
Save.
Enjoy!
Sign up for a free account on A Year of Boxes to receive exclusive offers, be added to our monthly mailing list, and much more! We are always adding features to improve the experience for our users, from their valuable feedback!
Join Today!