Vegancuts Spoilers October 2022
Vegancuts makes it simple to discover the best vegan products. Their experts search every corner of the cruelty-free world to uncover new vegan brands and meticulously review and select products that they can stand behind.
---
We have spoilers for the Vegancuts Snack Box and Beauty Box for the month of October…..
Here is a look at a couple items in the October Vegancuts Beauty Box…
The October Beauty Box: Beauty Treats Not Tricks
All treats & no tricks in this month's seven product box, valued at close to $80. It features an intensely moisturizing Vitamin C Night Cream from Insta Natural, as well as three, yes you read that right, three hair goodies from Roze + Quartz (can we call out how cute their packaging is too?) Three other treats fill this box and make it a Halloween delight.
---
Here is a look at a few items in the October Vegancuts Snack Box…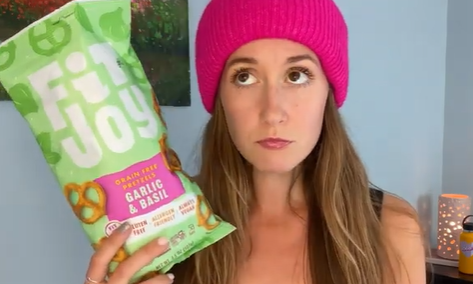 October Snack Box: No Tricks Just Treats
Trick-or-Treat…but just treats today! This box is filled to the brim with goodies to cure all your snack cravings. We have better-for-you gummies from Herbaland, mac and cheese from CAMP, cookie butter Nutpods creamer, and grain-free pretzels from FitJoy. Also enjoy birthday cake-flavored cookies, ranch plantain nuggets, and more with this spooktastic box. A lucky 300 subscribers will also receive an 'out of this world' bonus item. Happy Halloween!
---
Subscription Options:
Vegancuts Beauty Box ($22.95): The Beauty Box is the easiest way to discover cruelty-free brands without committing to full-size products or prices. Each month they send 4-7 new products to try, ranging from unique cosmetics to luxurious skincare.
Vegancuts Snack Box ($24.95): The Snack Box is great for people who like to try new snacks. Each month they send out a box that's packed to the brim with 10 or more vegan snacks, ranging from chips to cookies and sodas to teas.
Vegancuts Makeup Box ($39.95): The Quarterly Vegan Makeup Box is an easy and affordable way to try full-size, cruelty-free & vegan makeup. Each quarter they'll send you four or more new makeup products, ranging from lipstick to mascara to luxe nail lacquer.
-AYOB