White Willow Box Spoiler #2 October 2021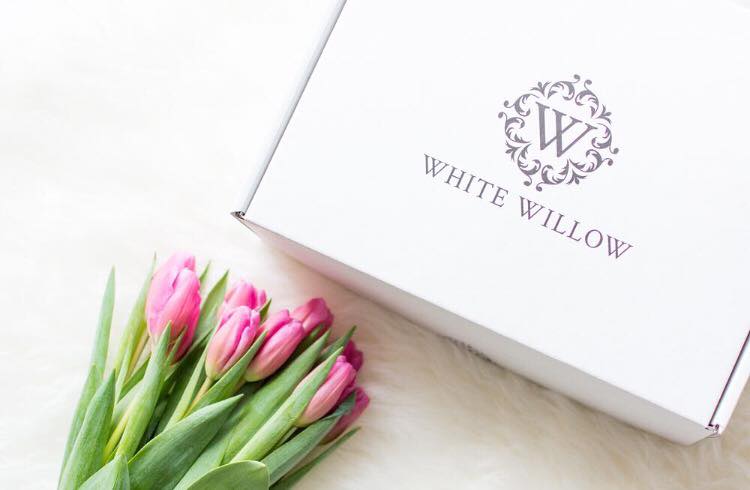 White Willow Box is a bi-monthly women's lifestyle subscription box. In each box, you will find 4-5 full-sized and deluxe sample size products.
---
Here's a peek at the first spoiler for the October White Willow Box….
Choose Between:
LICK – Intensely moisturizing and revitalizing lip balm that smooths and protects. Made with Jojoba oil and lemon essential oil, this one is an instant mood lifting, pick-me-up kind of lip balm.
OR
KISS – Ultra-hydrating and refreshing lip balm that naturally conditions and moisturizes for healthy looking lips. Made with a blend of Jojoba oil, apricot kernel oil, Shea butter and refreshing peppermint oil, this one is all about the feel – leaving your lips feeling fresh and keeps you smiling all day
---
Here's a peek at the 2nd spoiler for the October White Willow Box….
SPOILER ALERT 
We are celebrating the 1st day of FALL with a October Box SPOILER! Are you ready for sweater weather? We have the perfect accessory to compliment your Fall outfits.
Available in color patterns and made from faux cashmere, these blanket scarves are soft to the touch and will keep your neck and shoulders toasty. With different colour schemes on the front and back, you will have plenty of options to make it work with any outfit! 
Pink – A feminine and soft color way with navy and cream tribal print. Reverse side is grey with the print colours inverted.
Grey – A perfect neutral with a touch of burnt orange to match Fall. Dark grey on one side with cream and burnt orange tribal print, and an inverted print colours on the other side.
---
What You Get: Every other month, White Willow Box subscribers will receive a lovely box with 4-5 full-sized and deluxe sample size products that may include:
personal care
beauty
fashion accessories
home decor accents
culinary delights
kitchen gadgets
fine paper goods/stationary
other fun lifestyle surprises…
-AYOB