Your Bijoux Box April Garden Party – Sneak Peek!
Spring is here!!
The Garden Party Necklace is an In-bloom beauty punctuated by sweet peach tassel accents. Adjustable to the best length with an easy slider. Wear at your next garden party with a white eyelet midi dress. Versatile to wear from day to night with flats, a mini bag, pearl jacket earrings and a rose gold statement watch. A Your Bijoux Box exclusive.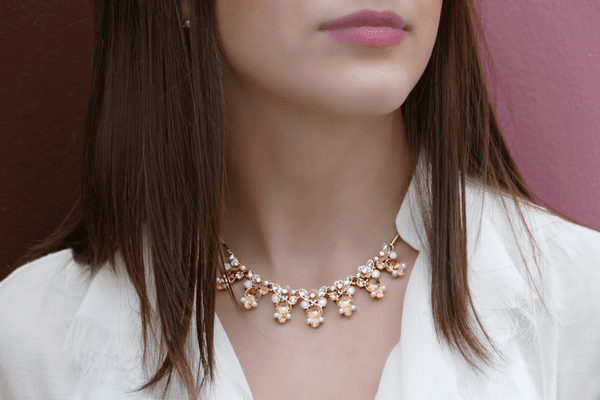 Box Details: Your Bijoux Box will arrive at your doorstep containing 3 pieces of jewelry, hand curated by Shana. The jewelry we select is on-trend, versatile and wearable, and you will receive at least $100 worth of jewelry each month. We scrutinize hundreds of pieces of jewelry until we find just the right ones for the box. The sparkles in the box might include a long layering necklace, a fun statement collar, a pretty piece of arm candy.
XOXO
-Your Bijoux Box