15 Subscription Boxes On My Holiday Wishlist
It's the season of gift giving and receiving and while I love gift giving most of all, it doesn't hurt to get a little something you love from those you love too. I've been eying several things over the past year that have made it on to my wishlist and I bet you can't guess what's at the very top! Hint: it's only one of my very favorite things to receive all year round…Obviously it's subscription boxes! And why wouldn't it be?! They are the perfect gift. They're surprising, exciting, full of useful items tailored by interest and of course they are the gift that keeps on giving. Now I've tried and reviewed my fair share of boxes over the years, but there are many I've been intrigued by and have yet to try out. So I've gone through my list and narrowed it down to 15 boxes (yes, I really couldn't narrow it down!) that I'm most intrigued by to inspire ideas for your gift list and also just in case my family happens to be reading this post too of course.
Read on for the 15 boxes that I've had my eye on that made it on to my wish list:
What I love most about this box is that it highlights women-owned small businesses. Each box features perfectly handpicked sustainable products that shine a light on unique women makers and curators that can include home goods, self care products, beauty items, jewelry, candles and more. And a fun bonus is that their boxes are uniquely designed by an artist (female of course) each quarter!
Now this one doesn't ship to the US, but I still wanted to highlight it as it looks so good! It's a curated subscription box for the conscious consumer. Their intent is to help you discover brands that are making the world a little kinder. Each quarterly box will contain 5-8 items that are ethically made, sustainably sourced and cruelty free and will include things like ethically made home goods, natural cosmetics, and eco-friendly swaps
3. Let's Go Eco
Another great Canadian eco-friendly box! This one is eco-conscious, plastic-free and low waste. Each quarterly box includes items that are from the latest eco-trends in home, health and wellness all from small Canadian businesses such as accessories, snacks, beauty items, body care, kitchen items, and more. All items are made with natural ingredients, are fair trade and cruelty-free and their packaging is plastic free and biodegradable.
4. LadyBox
This is the box that every lady needs for their cycle! LadyBox (which is soon to be renamed I think I saw) is an organic period care box that delivers cycle care to help you feel centered and empowered. They send monthly care packages to ensure you have your best cycle yet. They have different tiers to their boxes, but generally you will find things like period essentials (pads, tampons, etc) paired with a snack craving and other fun self care items like things related to beauty, health and wellness.
I have really been meaning to get back to regular reading and this box would certainly help with that! HealthTea Book Crate is a bi-monthly book subscription box that guides subscribers to better understanding the importance of wellness & nourishment for the mind & body. Each box contains a hand curated fiction book that is recently released and written by women authors. The box will also always include a coffee or tea that ties into the story and theme along with self-care products/bookish goods made by small artisans. They work with prominently women owned businesses that promote wholesome ingredients and positive messaging.
Clean beauty boxes are my jam and I have never tried this one out yet somehow! Laurel and Reed is a clean beauty box that is filled with the best in clean, non-toxic and cruelty-free products. Each month you will receive 3+ full-sized top-shelf products with a minimum total value of $125+ that will be varying brands and types of products, but all related to clean beauty.
7. Beauty Heros
This is another clean beauty box that I've actually tried once and really liked! Beauty Heros is a monthly discovery that delivers healthy beauty straight to your door, helping you to live a little bit lighter, and love a whole lot more. Each month they feature one singular brand with one full-size product, plus deluxe sidekicks, always valued at $100+. I like that it's simplified and helps you create a routine with each delivery.
I think bandanas are a fun and interesting way to accessorize and express yourself. They can have such unique designs and are a versatile accessory. This subscription sends a new bandana each month that is artist designed, printed with eco-friendly inks and are totally limited edition. They'll ensure your accessorizing never gets stale.
I'm a total tea drinker and love trying new blends so a tea subscription would be fantastic! This one is especially great because all teas are loose leaf and made with 100% Organic ingredients. Each month you will receive 3 full size teas that are hand selected by the owner and tea-curator. As a bonus you will receive all of their new blends before they are released too!
10. Oui Please Box
This one is for all the Francophiles! I don't know if this one intrigues me because I simply love Paris or because all of the products are from France and it seems so exotic and chic, probably both! OuiPlease is a bi-monthly box that delivers the best in French Beauty, Jewelry, Apparel, Accessories, Home and Epicure to your doorstep. The boxes feature full-sized products that are curated by a team of French influencers. You'll discover up-and-coming French brands and cult products to make you feel like a true Parisienne. This one would be great for making it feel like you made a quick trip there!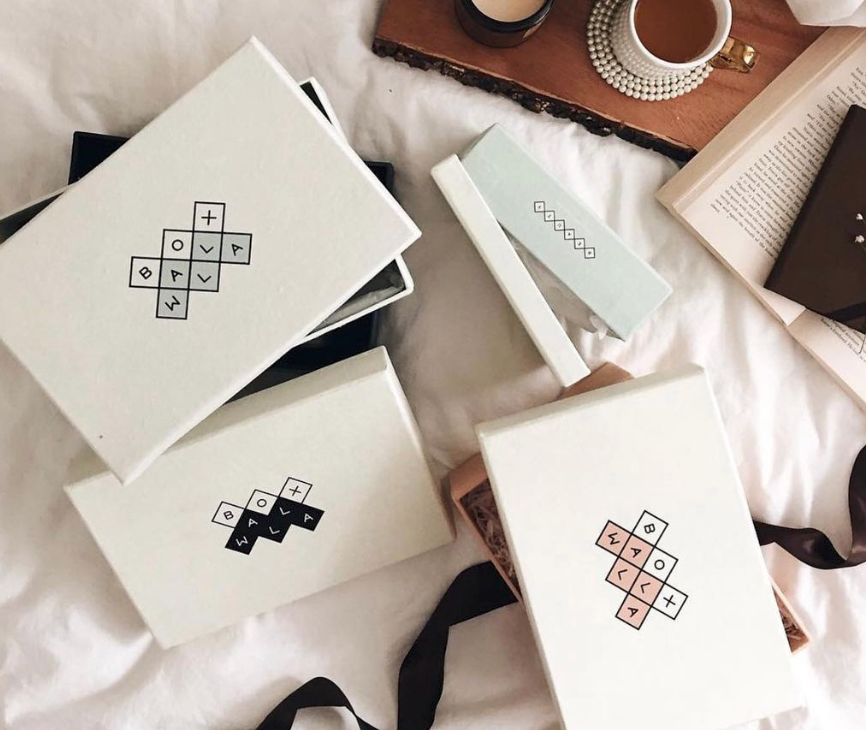 11. Boxwalla
This subscription company intrigues me for several reasons as they have 3 categories of subscription boxes to choose from. I initially found them for their clean beauty box, but they've also got a book box and a film box too. The beauty box is curated with plant-based skincare for the luxury-loving skincare enthusiast. I like this one a lot as it's designed to build on the previous boxes so that over a year you are able to experience products across different categories that complement each other, empowering you to build an effective skincare routine. Of course, the book box that sends a book and a self care item and the film boxes that sends intriguing indie films look great too.
This one I added to my list for my daughter as I thought it would be fun and educational for her. This book club for little ones sends a book along with an activity, a discussion card and a family letter that will focus on equality, empathy and inclusion. I love building a book collection for my little one and love the thoughtfulness and uniqueness of this subscription.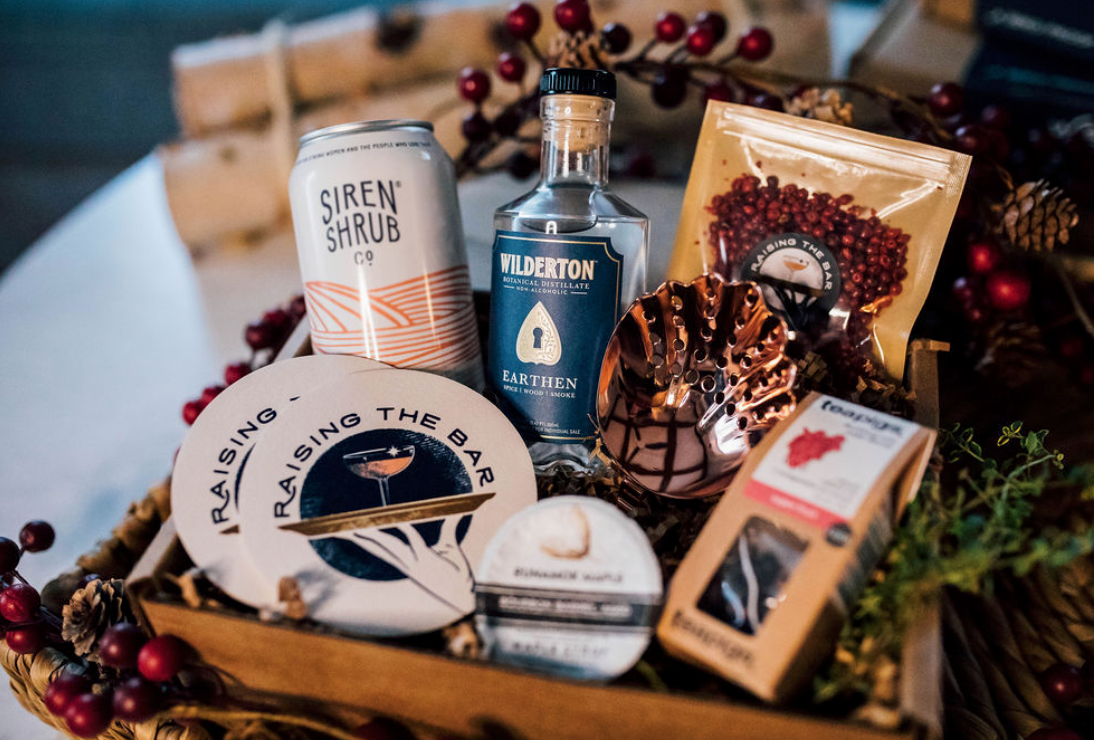 13. Raising The Bar 
This is a unique monthly zero-proof cocktail experience. They deliver alcohol-free craft cocktail ingredients to make incredible zero-proof drinks at home! I am so intrigued by this as I don't drink alcohol, but like to be included and have fun mixed drink options. Each box includes curated non-alcoholic cocktail ingredients to mix up the drink of the month, a recipe card and a fun extra or two such as a bartool or garnish.
14. Wagwell Box
This one is for my fur girl! It's an organic pet subscription box that delivers a different variety of trusted organic, all-natural, & fun products so you can feel good about what you are giving your dog. Each box includes 2 bags of organic dog treats, 2 bully sticks, premium dog toys, and a cute dog bandana.
15. Sitti Box
I love that this is a box that gives back and also focuses on sustainable and eco-minded goods. The box works to help educate, employ and empower refugees by creating jobs and giving back. Each quarterly box includes over 12 full-sized, premium products valued at $250. They partner with ethically-driven lifestyle and wellness brands to include products like skincare, coffee, snacks, soaps, home goods, personal care items and more.
It was truly hard to cap that list at 15 because subscription boxes are just so fun and giftable. If you have any you've added to your wishlist, be sure to share below!
The Botanic Gal – http://www.botanicgal.com
Explore.
Save.
Enjoy!
Sign up for a free account on A Year of Boxes to receive exclusive offers, be added to our monthly mailing list, and much more! We are always adding features to improve the experience for our users, from their valuable feedback!
Join Today!